Sony PlayStation 3D Display Delayed In Europe Until 2012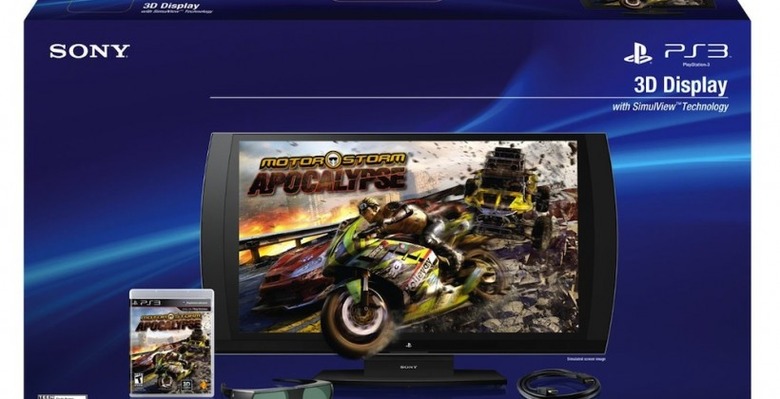 Sony's PlayStation 3D Display will miss its 2011 European launch target, with stock delays pushing the gaming-centric monitor's release back into 2012. The 3D screen went on sale in the US earlier this month, offering either a single gamer 3D play or two gamers independent views from the same panel, but retailers are warning that their suppliers can no longer deliver stock in time to be giftwrapped this holiday season.
Instead, the 3D Display will follow on in 2012, with updates on exactly when that's expected tipped for early in the new year. It's possible that Sony has been overwhelmed with sales, demand for the screen outstripping its production capabilities; the company blamed the Thai flooding recently for part of its underwhelming financial results and manufacturing delays.
Priced at £410 in the UK (and $499 in the US), the PlayStation 3D Display measures in at 24-inches and comes bundled with a pair of 3D glasses; although its primary target is gaming, it will also handle 3D movies and other content, such as that played back on a PS3. Sony has also said it is considering larger versions for future launches, though has not committed to availability. Still, with the company's LCD business looking disappointingly dreary right now, we imagine Sony is keen to take advantage of any interest from the market whatsoever.
[Thanks to everyone who sent this in!]