PlayStation 3D Display due Nov 13; Sony "evaluating" bigger models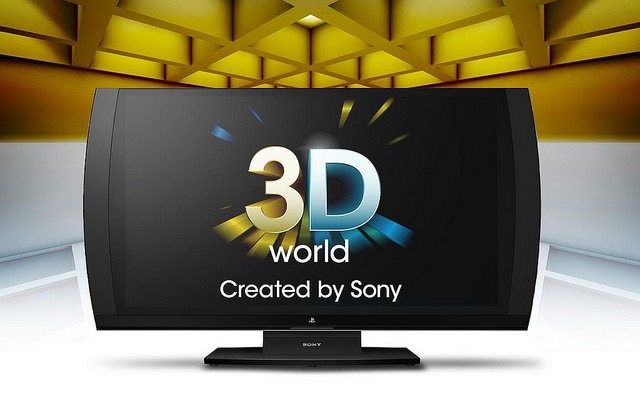 Sony has confirmed that the PlayStation 3D Display will go on sale November 13, offering 24-inches of 1080p HD 3D gaming for $499.99. Answering questions on the official PlayStation blog, Sony revealed that the display won't come with a remote control but will instead rely on the new PS3 Remote Control for armchair surfing. Meanwhile, there's confirmation that Sony is considering making larger versions in the future.
There's also no internal TV tuner, but a pair of HDMI 1.4 ports along with a single component video input mean you can hook up external tuners, Blu-ray and DVD players, or your computer. Sound is courtesy of stereo speakers and an integrated subwoofer, though there's a single headphones socket too.
Of course, the part we're really interested in is SimulView, which allows two gamers to play – in 2D – simultaneously while seeing different views on the same panel. That means head-to-head gameplay without being able to sneak a glance at your competitor and see what they're up to. Initially only MotorStorm Apocalypse, Gran Turismo 5, Killzone 3 and Super Stardust HD will support SimulView (and you'll need to buy a second pair of 3D glasses, since only one is bundled with the set) but Sony is working with developers to upgrade existing titles and produce new ones that will work with the system.
Sony also says it's "evaluating different possibilities" for bigger sizes of display in future, though has nothing to announce now. Still, we'd be very surprised if SimulView didn't show up on larger 3D HDTVs from the firm. You'll be able to grab the PlayStation 3D Display on November 13 in the US, Canada, Europe, and "key areas of Asia", including Japan.
Still unconvinced whether you should buy? Check out Don Reisinger's reasons why he's picking up the PlayStation 3D Display and why you should too.