Sony warns of $1.15bn year losses: PS3 up, LCD down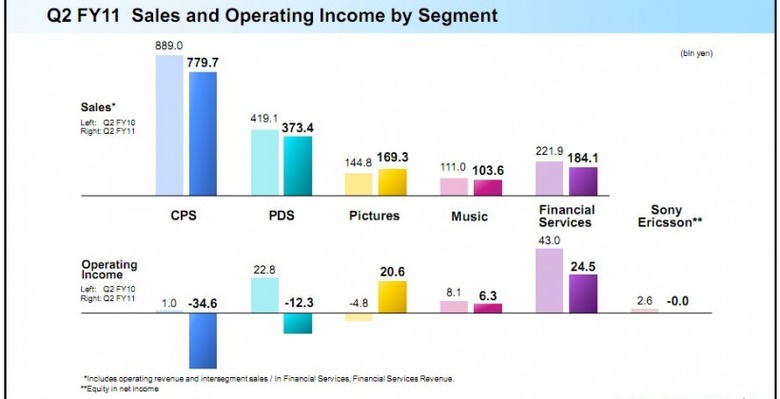 Sony has warned of a potential $1.15bn full-year loss, after lackluster TV sales, the strong yen and the continued impact of the Thai floods saw the company post another quarter of losses. Sony saw sales amounting to $20.5m [pdf link], down over 9-percent year-on-year, good for an operating loss of $21m. In total, for Sony shareholders the loss reaches $350m. Sony says it will undergo significant restructuring to attempt to turn around its decline.
Sony says it set its initial LCD production targets back when there was a shortage of panels, and based on the assumption that strong demand would continue. Neither of those are still the case, and so the company will now attempt to save up to 40-percent on production costs, better target developing markets, and boost appeal using smart TV style functionality. Meanwhile, as of this month the TV business as a whole will be divided into three, respectively dealing with the legacy LCD TV business (using Sony-designed and produced components), the ODM business (using third-party components) and then a team responsible for "developing and designing the next generation TV."
As for Sony Pictures, sales increased overall but predominantly from selling merchandising rights and TV programming; theater revenues dipped year-on-year. Music sales also dropped, down 6.6-percent year-on-year, though were helped by digital music licensing deals.
In gaming, Sony reported 3.7m unit sales of the PS3, a 0.2m increase year-on-year, while PSP sales rose a similar amount to 1.7m units. PS2 sales dropped to 1.2m units, however, from 1.5m twelve months ago. In software sales, only PS3 titles saw an increase, with PSP and PS2 games sales each falling.