Sony Lens Cameras QX10 and QX100 manuals leak in hardware detail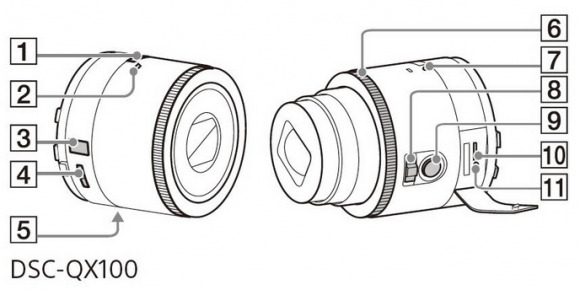 There's two Lens Cameras coming this season from Sony, the both of which are aimed at using your smartphone – Android or iPhone – as a display. This is a new angle from Sony, bringing both models QX10 and QX100 to the market to turn not just Sony smartphones and tablets into high-powered photo-shooters, but any device that can work with the software required to connect. Today a manual has leaked through Sony Alpha Rumors giving insight into the specifications and the steps involved in running these next-generation beasts.
Each of the two units works with a power button up top aside a single microphone hole. While generally we'd expect at least two microphones for a high-powered shooter such as this to reduce ambient noise – we'll have to trust the abilities of the creators of this machine for the moment. Both machines also sport a microUSB port for connecting to a computer and charging up internal batteries.
The number 3 on both charts shown here points to a Display Panel of sorts. This miniature rectangle is said to show only when a memory card is inserted into the device or not, and if there's a battery charge needed, in progress, or full. Both machines sport a physical shutter button near a zoom lever, while the larger of the two (DSC-QX100) works with a ring control as well.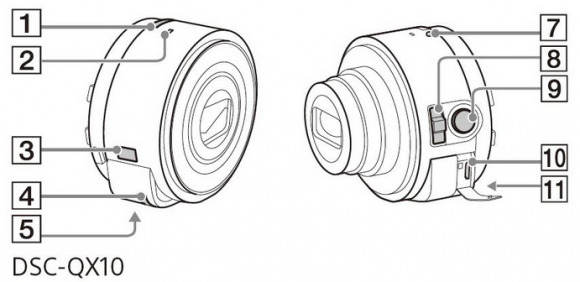 These devices both work with a standard tripod mount at their bottom, indicating the lack of a need for being physically touching or attached to your smartphone or tablet when shooting. While number 4 on these charts indicate a loop for connecting the lenses to your belt, there's no showing of the supposed magnetic top-bit we've seen in past leaks of both devices.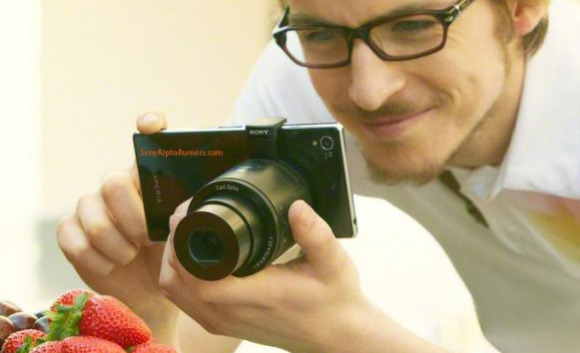 Dimensions of the DSC-QX100 are ringing in at 62.5 × 62.5 × 55.5 mm while the smaller device DSC-QX10 rolls out with physical dimensions at 62.4 × 61.8 × 33.3 mm. Both machines will include a battery pack (NP-BN) and will be working with Sony's own Memory Stick Micro cards for keeping your data – no microSD card standard here!
There's a special event on the 4th of September where Sony will almost certainly reveal these Lens Camera devices, the Sony Xperia i1 (Honami), and a series of action cameras to the public. We'll also be in Berlin for IFA 2013, and will be bringing you the full hands-on business from start to finish – stay tuned!