Sony Lens Cameras teased: attaching to all, from Xperia to iPhone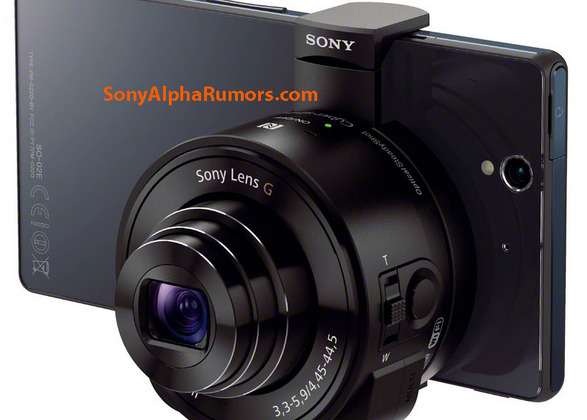 As tipped all the way back near the middle of July, Sony's Lens Cameras (DSC-QX10 and DSC-QX100) once again appear to be upon us. These cameras are appearing in press images this afternoon courtesy of Sony Alpha Rumors both on their own and attached to the Sony Xperia Z and Sony Xperia i1, aka Honami. The DSC-QX10 as well as the DSC-QX100 will be working only when working with a Sony smartphone, meaning they've got their own hardware inside not normally found in the body of a replaceable lens system.
There are two models here, both of them prepared to work with Sony's 2013 range of smartphones. They will likely only be working with the Xperia Z and Xperia i1 due to these device's similarities to one another – including easy-to-slide-with glass backs – but we'll see; there may be good news for the rest of the Sony line like the Xperia ZL yet!
UPDATE: Additional tips from those saying they're "in the know" (so to speak) have suggested that these lenses will work with tablets and non-Sony devices as well, this including Apple products like the iPhone. Apparently there will be an iOS app and an Android app when the lenses launch.
Sony Lens Camera DSC-QX10
This device is the smaller of two Lens Cameras, here working with a 10x optical zoom and a 1/2,3-inch 18-megapixel CMOS sensor under the hood. This is essentially the same setup as the Sony Cyber-shot DSC-WX150, working with an f/3,3-5,9/4,45-44,5 lens up front. You'll also see several physical controls and Wi-fi connectivity abilities inside and NFC for easy pairing and a microSD card slot for onboard storage.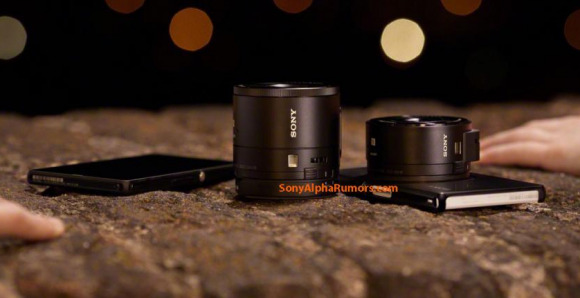 The DSC-QX10 is the device that appears in the hero image (above) of this post – the larger of the two appears attached to the Honami, photographing some fruit with a man with glasses.
Sony Lens Camera DSC-QX1000
This larger of the two Lens Cameras works with an RX100MII sensor and will likely be aimed at device larger than the Xperia Z. It'll be just as easy to pair with the same devices the smaller of the two lenses works with, and you'll be kicking it with essentially the same gear as is found on the Nikon 1 system of interchangeable lens cameras (the same 1-inch sensor, at least).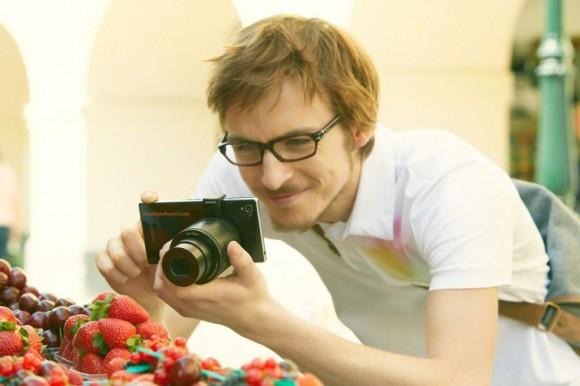 The DSC-QX1000 is said to pack a 20.2-megapixel Exmor RS sensor with ZEISS lens and the same abilities as the DSC-QX10. This means NFC, Wi-fi, and magnetic attachment abilities for working with everything from an Xperia Tablet Z to an iPod touch. And an HTC One Max for good measure.
It's suggested that these device may be delivered right around the same time as the Sony Xperia i1, aka Honami, right before IFA 2013 and right on top of Samsung's own reveal of the Galaxy Note III. Sound reasonable to you?