Sony A77 24-Megapixel Camera Updated Photos (and Specs) Leak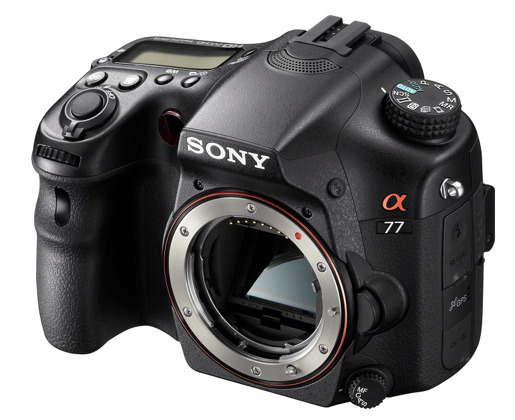 We've certainly seen this device before a few times: in a video, with a couple of battery grip photos, and in some tiny preview images. Today we get our best look yet at Sony's brand new 24-megapixel with two-way swivel display on the back and that big bright red "a" staring you down in the front. It's lovely, it's beautiful, it's ready for action, and we've got the most updated specs right here, right now.
According to Sony Alpha Rumors, these photos were leaked from a publisher in Germany who may well have let the photos loose before we was supposed to be allowed to do so – more than likely he is in big trouble at the moment, meanwhile we get to see the following: the A77, A65, 16-50 f/2.8 lens, vertical grip for the A77, NEX-7, NEX-5N, BG20, Zeiss 24mm f/1.8 for E-mount, 50mm f/1.8 OSS for E-mount, external EVF for the NEX-5N, and the 55-210mm OSS for E-mount. Again according to the same source, information on these bits of gear will all be released on the 24th of August, 2011, that being two days from now.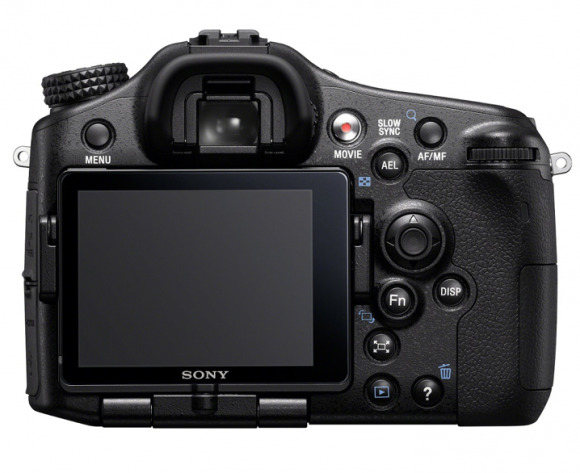 What we know about this camera thus far is that it totes a fantastically futuristic 24.3 MP Exmor HD CMOS sensor, it works at ISO 100-16000, with expandable ISO 50 option, can capture at 12 fps, works at 1/8000 shutter speed, and has a 19 points AF sensor with 11 cross sensors. Sound just splendid to you already? That's just the beginning. With a camera like this you'll be blasting photos all night long and all day long for the rest of your life just having a gay ol' time.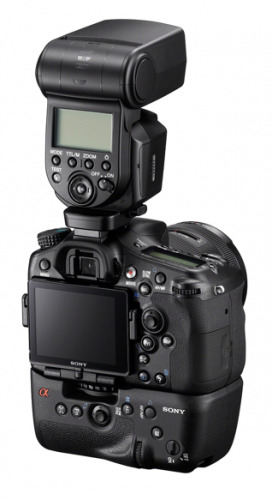 Inside this device there's a brand newly developed Bionz processor, you've got P/A/S/M manual controls while you're recording video, take photos utterly sweetly quick with 50ms minimum release time lag and do so for a very long time with a battery that's good for over 500 shots on a single charge, and see it all in brilliant sharp color with your TrueBlack 921k 3-way tilt LCD display on the back. There's also a 3 million dot OLED viewfinder, built-in flash and built-in GPS, magnesium allow body with both dust and moisture proofing, and all this for right around $1000-$1200 for the body.
These cameras work with SD cards only, a body plus a 16-50mm f/2.8 SSM Kit will be priced between $1600 and $1800, and both models are said to maybe be releasing inside the 17th-20th of October in the USA.