Leaked Sony A77 pics with battery grip are the real deal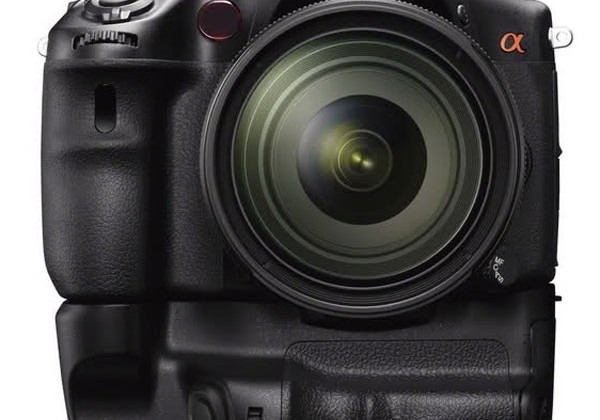 About this time last month, we saw some leaked photos of the coming Sony DSLRs dubbed the A77 and the A65. Those photos were a bit blurry and it was hard to tell the scale of the cameras for me. Some new leaked shots have now surfaced and the camera appears to be enormous. The photos you see here are the big boy A77 packing its battery grip. If you have eyes on buying this camera, you might need to start your workouts now.
SonyAlphaRumors says that it has confirmed with sources that these are in fact the real images of the camera. The camera has all sorts of buttons on the back and has extra buttons on the battery grip. Some of the buttons on the grip appear to be mirrored controls from the DSLR so they are closer to the user's hand.
I wonder how much the A77 will weigh with the battery grip installed, it looks huge. The specs of the camera are still not official. It is believe to use a 24MP sensor and have a very wide ISO range. It will record HD movies and the body only is expected to be about $1000.
[via SonyAlphaRumors]