IFA 2016 has come and gone, and with hundreds if not thousands of new smartphones, laptops, tablets, wearable gadgets, and connected gizmos announced in Berlin, Germany. There's plenty to choose from, but only a few stand-out devices worthy enough to win in SlashGear's Best of IFA 2016 awards. Whether you're already working on your holiday gift wishlist, or just need to get up to speed on what's most exciting from this year's show, we've got you covered.
Best Smartphone – Huawei Nova
Only a few years ago, most smartphone buyers hadn't heard of Huawei. Today, it's the number three smartphone maker in the world, and using that heft to introduce devices that not only compete with rivals on specifications, but generally undercut them on price, too.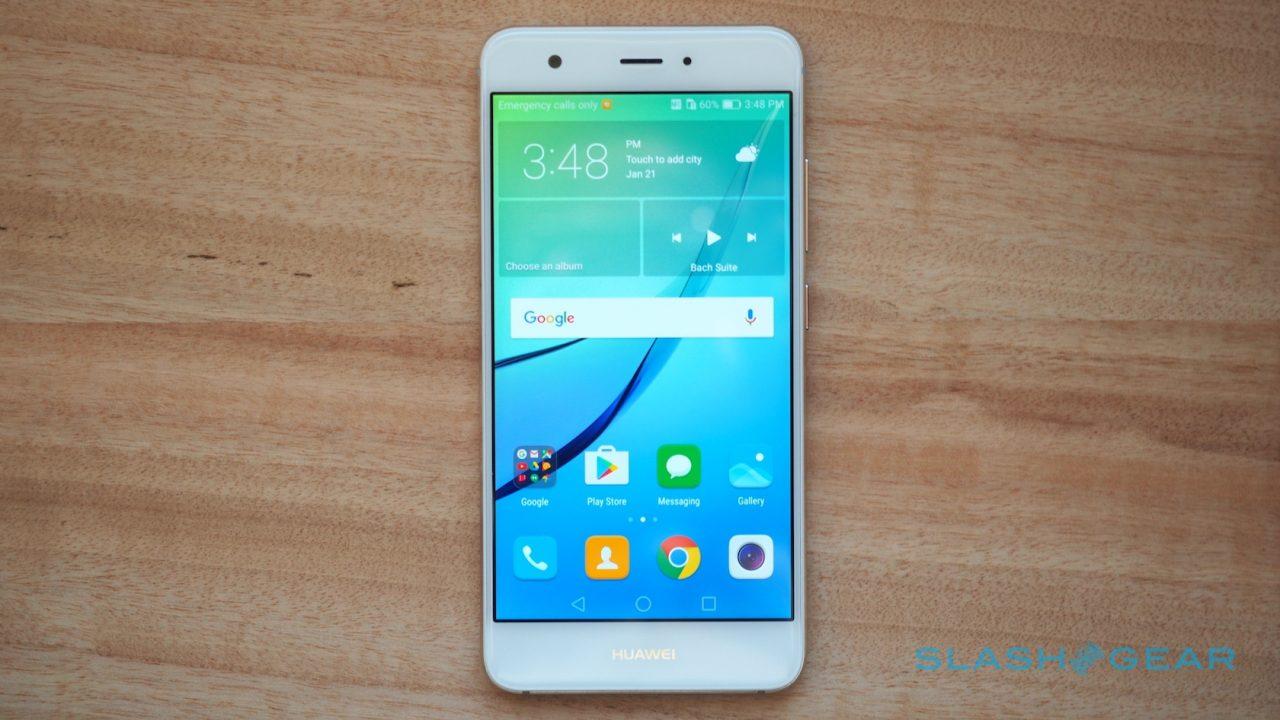 The Nova is an excellent example, a mix of affordability at 399 EUR, the style of a miniature Nexus 6P, and a features list that wouldn't embarrass a phone costing several hundred Euros more. So, while the Huawei Nova wins our Best Smartphone of IFA 2016 award by virtue of its bargain status, it's also an example of how the mid-range is where some of the most exciting movement in mobile is taking place.
Best Tablet – ASUS ZenPad 3S 10
Is there still a market for Android tablets? It's a tough segment, certainly, and it's forcing some aggressive development by brands that still want to compete with Apple's iPad.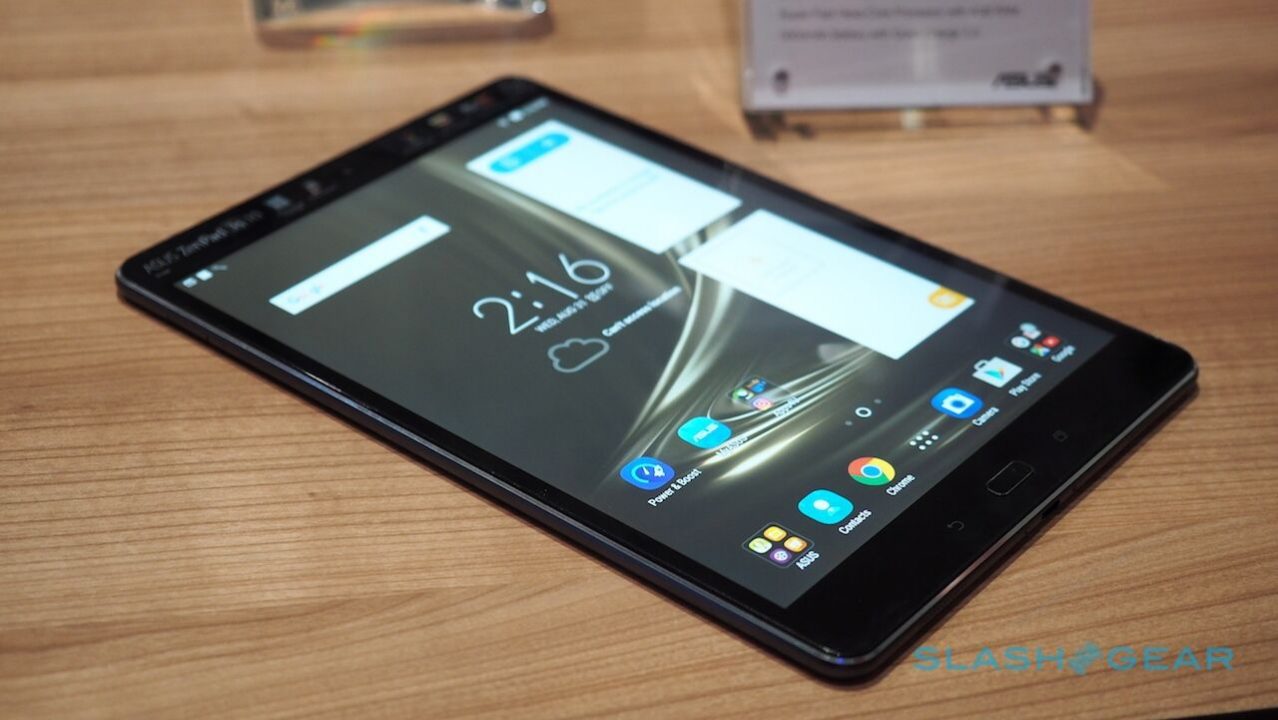 For ASUS, the recipe is a bright, high-resolution display, slimline construction, and affordable price, which about sums up the ZenPad 3S 10. We suspect it will really shine when Android 7.0 Nougat rolls out, at which point Google's platform will be altogether more successful on large display devices for those with productivity and multitasking needs.
Best Smartwatch – Samsung Gear S3
We had our doubts when Samsung struck out alone with Tizen as its smartwatch platform of choice, but solid designs like the new Gear S3 suggest the South Korean firm made the right decision.
With an easy, straightforward interface courtesy of the rotating bezel and bright, sizable touchscreen; growing app selection including standalone Spotify streaming to Bluetooth headphones; and option built-in LTE alongside standard WiFi, the Gear S3 isn't so much a smartphone companion as it is standalone communications device in its own right.
In fact, the biggest complaint we have about the Gear S3 is its sheer size: this is a large watch, of not-inconsiderable thickness. If you're generally found with a chronograph strapped to your wrist then you probably won't notice, but those with either smaller arms or preferences might want to stick wth the Gear S2, which remains on sale alongside its bigger sibling.
Most Innovative – Lenovo Yoga Book
With 2-in-1s, detachable hybrids, convertibles, and ultrabooks, you'd think the laptop industry had run out of form-factors, but Lenovo proves that's really not the case. The Yoga Book brings a new twist to the pen-enabled computing concept, putting its Wacom digitizer not into the display but instead behind the keyboard, and making the latter a TRON-esque sheet of touch-sensitive buttons.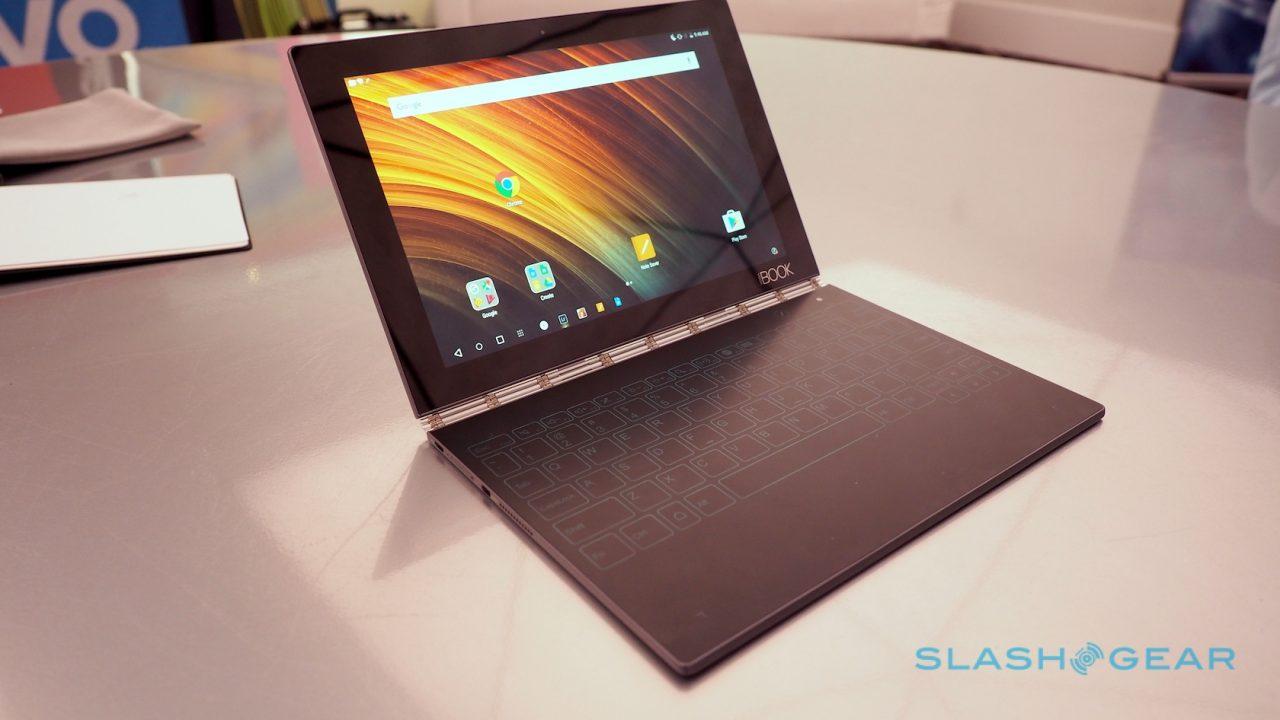 Not the machine for touch-typists, then, but for a generation content to hammer out several dozen words a minute on a touchscreen display it should be no great leap. Meanwhile, its possibilities as a mobile artists' studio are almost overshadowed by its potential as a paper-to-digital notetaking device. It's clever, and unusual, and certainly the most innovative thing we've seen at IFA this year.
Best Fitness Wearable – Withings Steel HR
Withings' original fitness tracker remains one of the most beautiful examples of the category ever released, and the new Withings Steel HR continues in that vein. No neon rubber or blaring LEDs, just a harmonious blend of analog style and a compact but functional monochrome display, packaged up with 25 day battery life.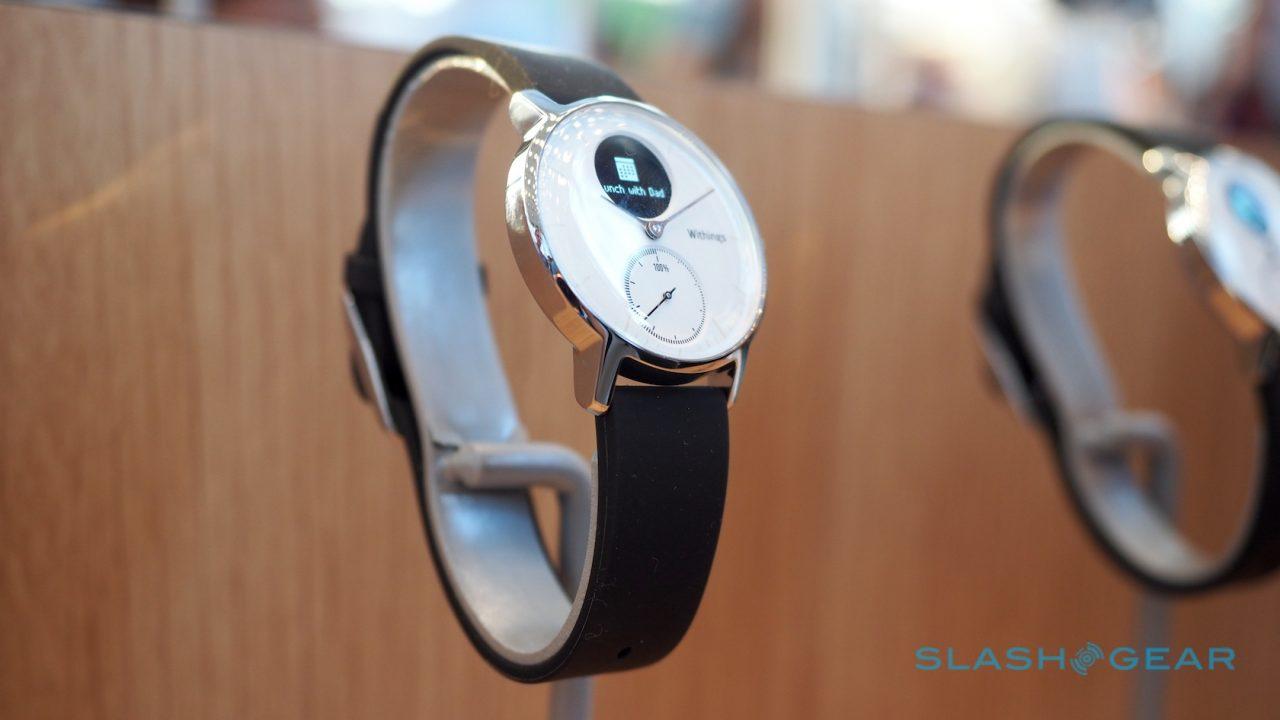 Indeed, with the essentials of a smartwatch, you could certainly get away with skipping a more advanced wearable altogether and rely on the Steel HR for all your wrist computer needs. Still, it's really as a discrete and handsome way to track fitness that it stands head and shoulders above its less stylish competition.
Best Laptop – Lenovo Yoga 910
As starting points for refinement go, Lenovo's Yoga 900 isn't a bad place to begin. The Yoga 910 then cranks up the premium feel with a body made entirely from CNC aluminum, adds USB-C, a bigger and longer-lasting battery, and Intel's latest 7th Generation Core processors.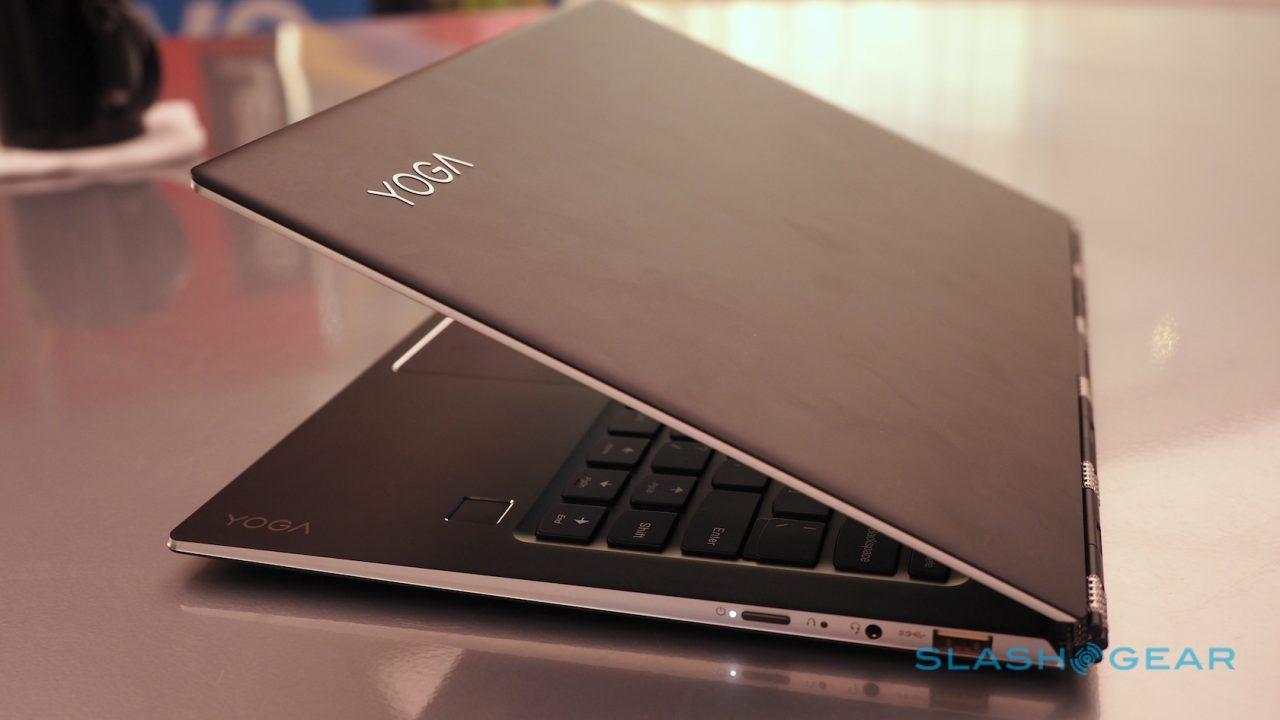 Most noticeable, however, is the improved display. Trimming the bezels even further allows for a 13.9-inch, 4K panel to be used, complete with touchscreen functionality. If you're looking for a Windows 10 powerhouse, this is it.
Best Accessory – Tile Slim
Those looking for Bluetooth device tracking have no shortage of options, but few are as slender and stealthy as the new Tile Slim. The company has taken its previous tracker and flattened it out, cartoon-style, with a steamroller: the result is a wafer the thickness of two credit cards.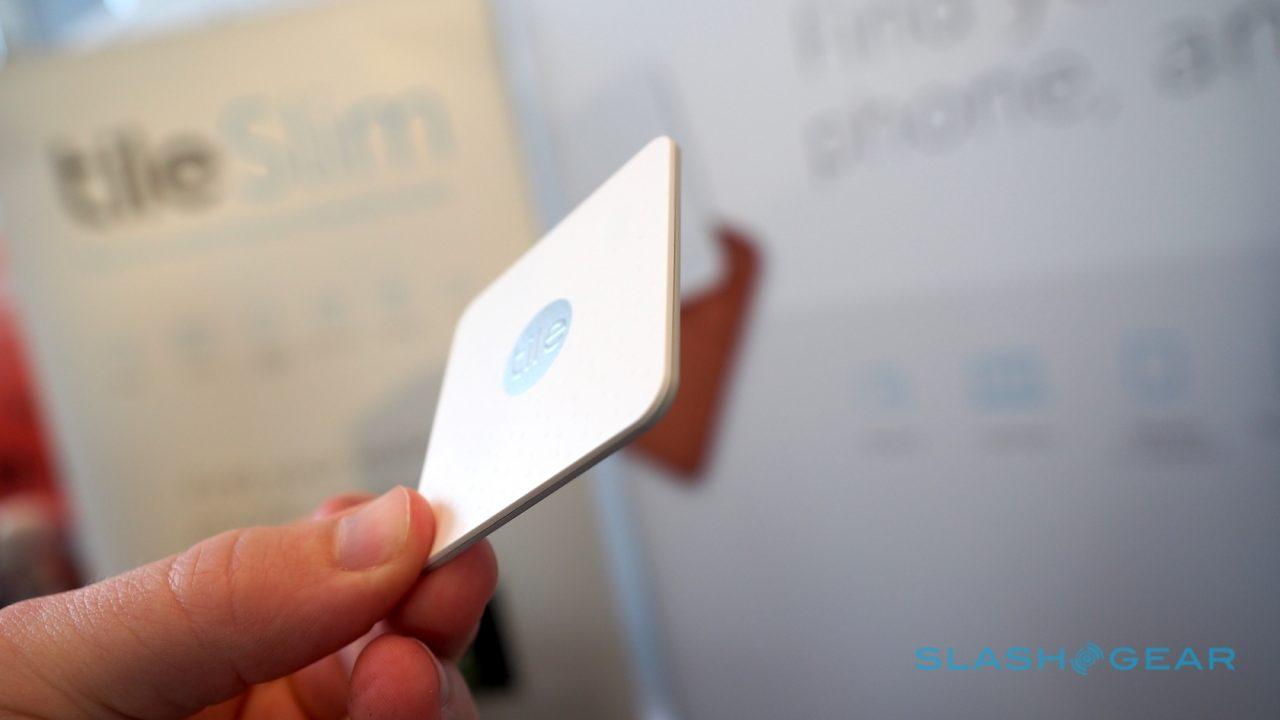 Despite the dimensions, the location sharing abilities are undiluted, and so you get individual tracking of your laptop, tablet, suitcase, or anything else from your phone, and the crowdsourced assistance of all Tile users nearby.
Most Promising Technology – Acer Star VR
The tech world is not short of virtual reality headsets, but Acer distances itself from rivals by virtue of its higher-quality graphics and, perhaps more importantly, its strategy for content. The Acer Star VR's 5k resolution is impressive enough, but it's the huge 210-degree field-of-view that really surprises: rivals like Oculus Rift and HTC Vive manage around 120-degrees in comparison.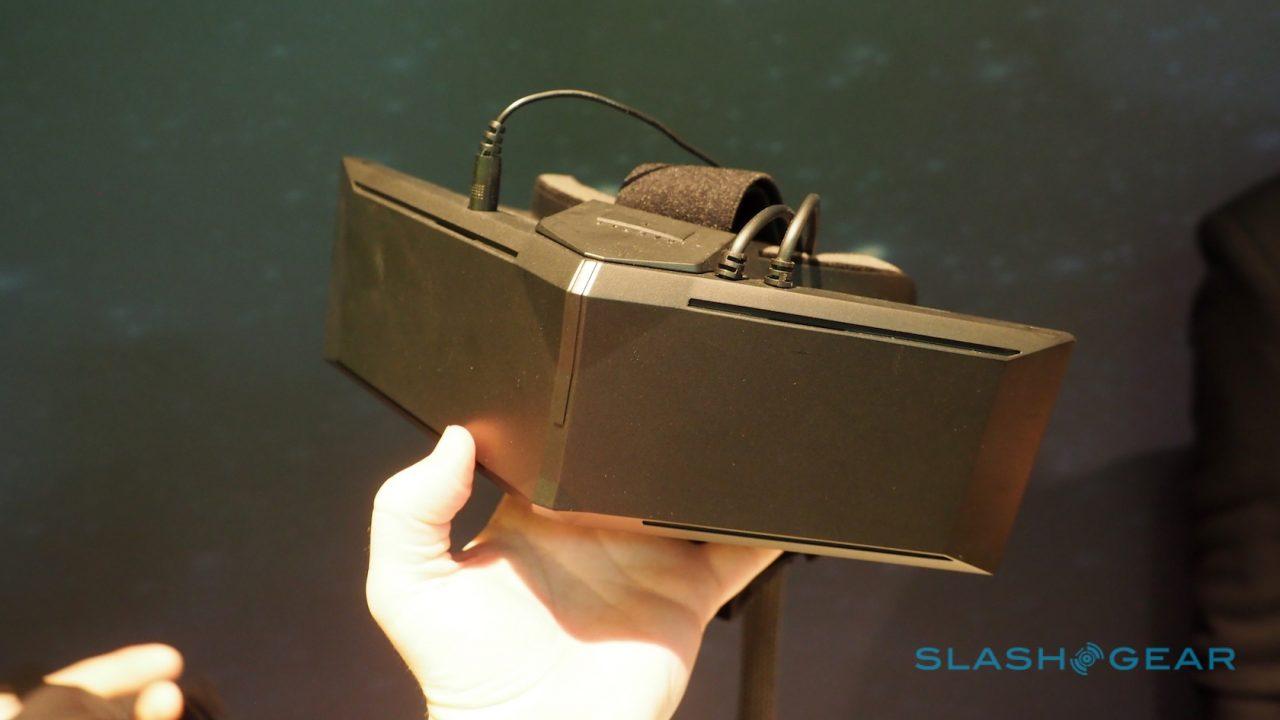 Meanwhile, a collaboration with IMAX will see Star VR the headset of choice at a growing number of IMAX VR booths around the world, delivering virtual reality content specially filmed with the company's cameras by big budget directors on blockbuster projects.
Will moviegoers pay a premium for 360-degree companion content? That remains to be seen, but it's hard not to be wowed by just how immersive the Star VR experience can be.
Best IoT/Smart Home – Philips Hue Motion Sensor
The smartest smart home doesn't need an app or Alexa or your smartwatch: it just reacts when necessary. On that basis, Philips' Hue Motion Sensor is arguably a must-have for anybody who has stood on LEGO in the middle of the night or triggered family meltdowns by complaining about leaving the lights on when they're not needed.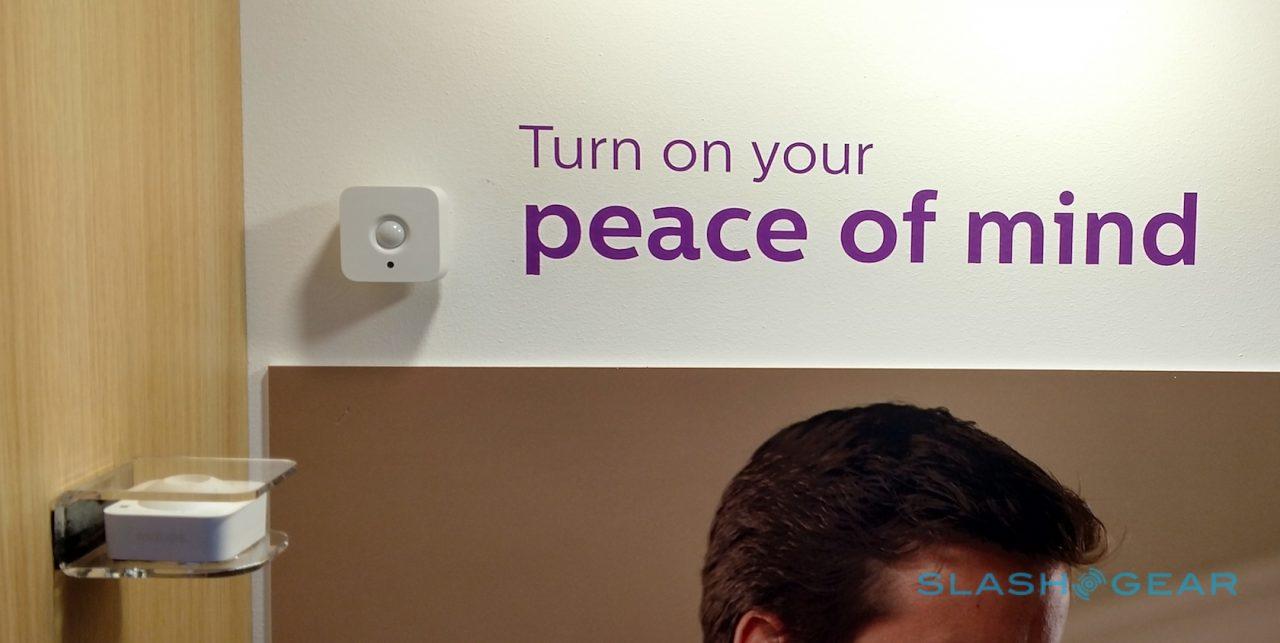 Turning Hue's wirelessly-connected bulbs on and off when you walk into the room is table-stakes, but the integrated ambient light sensing means the Motion Sensor can trigger different scenes depending on the time of day and how bright it is already. Meanwhile, being power-frugal enough to run on a set of batteries should make installation easy.
Best Display – Samsung CF791 Curved Display
IFA never has a shortage of big displays, but Samsung's CF791 Curved Display still manages to stand out, despite being a minnow in relation to the company's vast TVs. Offering the most significant curve of Samsung's displays so far, not to mention a wide range of inputs and a clean design, the CF791 has the specifications to keep up with everyday gaming, not to mention graphic design and photo editing use.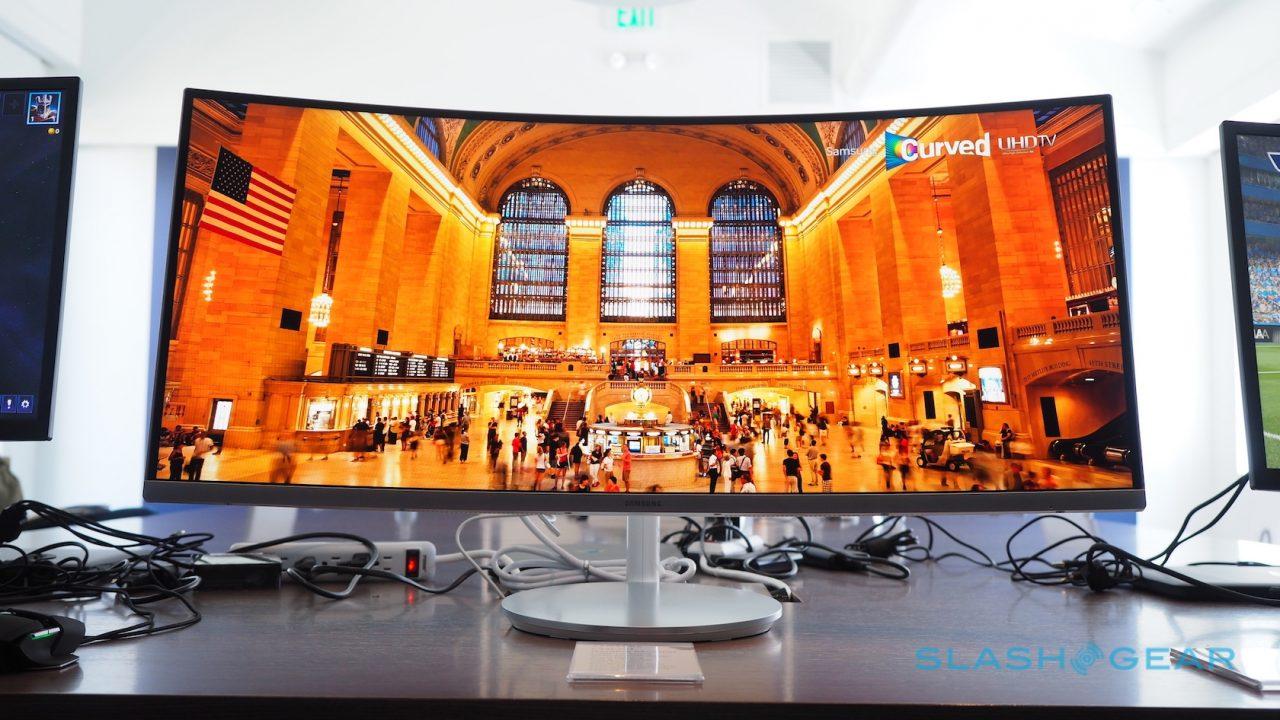 It may not be the cheapest display out there, but few will make such a statement on your desk – or such an impression on your eyes.
Best of IFA 2016 – Lenovo Yoga Book
At such a wide-ranging show as IFA, it can be difficult to pick just one product which represents the best of today's technology. Nonetheless, the Lenovo Yoga Book stands out from the crowd by virtue of its premium, lightweight design, its innovative blend of touchscreen, virtual keyboard, and Wacom digitizer, and it's surprisingly affordable price, kicking off at under $500.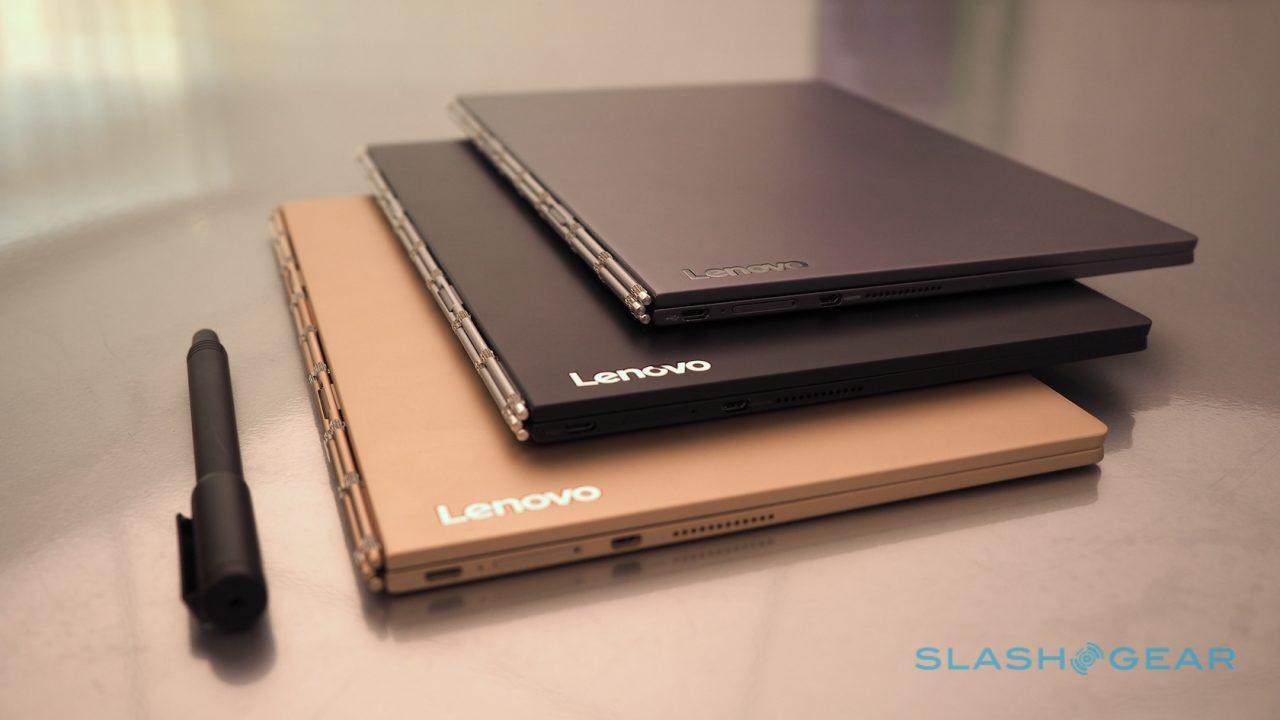 Whether you're a student, a digital artist, or just an avid notetaker, the Yoga Book manages to feel both space-age and, crucially, usable. It's clearly no mere experiment for Lenovo, either, with this first model only the start of a new family of notebooks that eschew the traditional input paradigms.
It's for all those reasons, and Lenovo's eagerness to find new niches as the worlds of tablet and laptop combine, that the Yoga Book takes the SlashGear Best of IFA 2016 award.
Find all our IFA 2016 coverage in the show hub!