Acer bets on IMAX to make Star VR the Oculus-killer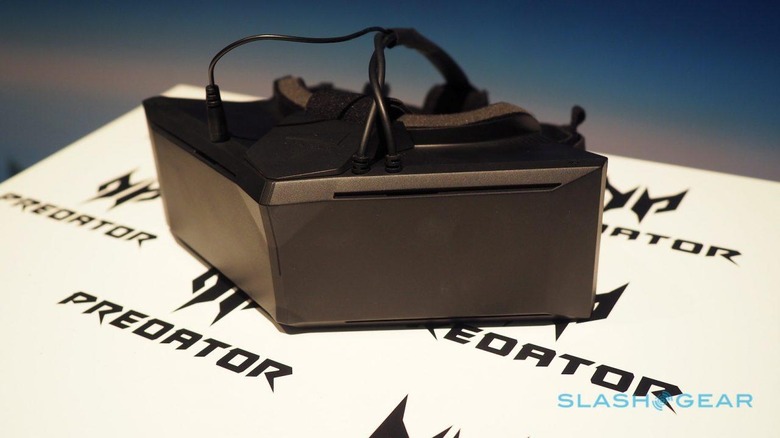 Acer has opened up on just what it believes will make its Star VR headset a success in the face of Oculus, Vive, and Gear VR, bringing both the latest devices and some content partners to IFA 2016 in Berlin this week. Announced earlier in the year, Star VR is Acer's take on the growing virtual reality space, as it attempts to expand its success in gaming with the Predator line into a new, and growing segment.
What Acer expects to set Star VR apart is its field of view: the degree to which your field of vision is filled with digital content. Right now, headsets like Oculus Rift and HTC Vive come in at around the 110-degree mark. In contrast, Acer's has a full 210-degree field of view.
Combined with a 5K (5120 x 1440) resolution, you certainly notice just how broadly the content is spread. The headset isn't as glasses-friendly as others on the market, the eye-cups being smaller than those designed by some of Acer's market.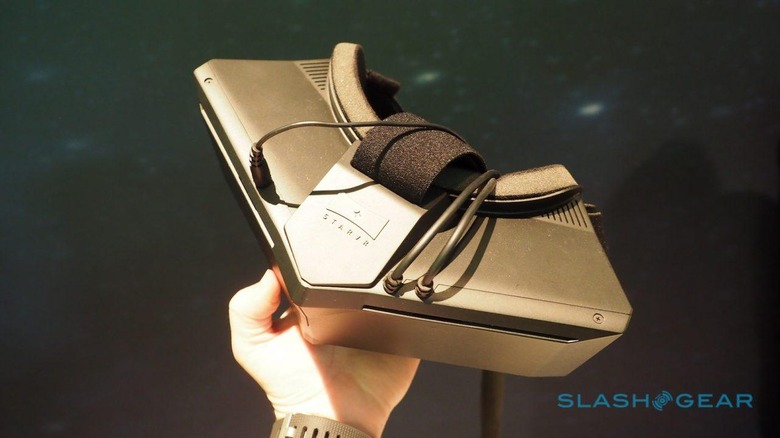 The shape itself is distinctly angular, so as to accommodate the larger-than-usual pair of 5.5-inch Quad HD panels, with no visible controls. Hopefully these are pre-production prototypes, as they feel lightweight and fragile.
They're tethered to a nearby PC, of course, and it'll have to be a potent one. VR has never been easy when you get to serious resolutions, though Acer isn't talking specifics on system requirements yet.
Still, the target isn't so much individual gamers and 360-degree video fans, but full-scale installations of Star VR. To that end, Acer is working with gaming and video content-creator Starbreeze, and has cut a deal with IMAX which will use the headset in its upcoming IMAX VR roll-out.
As IMAX sees it, the same model that worked for its high-resolution, immersive movies will hold true for high-resolution, immersive virtual reality content. It envisages VR booths or "experience centers" being set up in movieplexes, at shopping malls and stadiums, and in other public places; viewers coughing up $15 or so for an IMAX movie ticket would, the company is counting on, be happy to pay an extra ten bucks for a related VR experience once they've left the theater.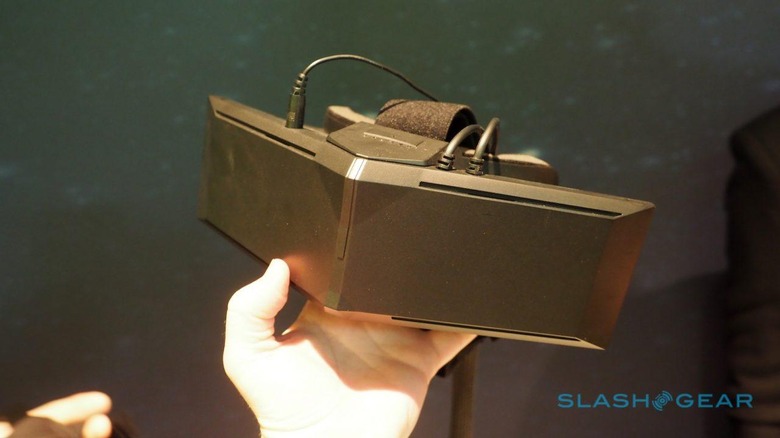 To that end, IMAX is providing the VR camera it announced along with Google earlier this year to filmmakers already shooting with its regular camera, in the hope that they'll be of a mind to produce companion content.
It's a potentially risky strategy. Certainly, IMAX has built a reputation for itself in cinema – not for nothing do high-profile directors like Christopher Nolan shoot for the format – but there's a big difference between a movie you sit and watch with family and friends, and a VR experience you view alone in a booth.
Add in the fact that a trip to the movies is already considered expensive, and you have to ask whether there'll be sufficient interest in VR to get families to open their wallets. After all, a Samsung Gear VR – admittedly with lower resolution and requiring a Galaxy phone – is $99.
Trials will kick off soon, with Acer promising a small number of developer Star VR units this year, followed by mass production kicking off sometime in 2017. Pricing is yet to be confirmed.