Withings Steel HR watch hands-on: classy heart rate time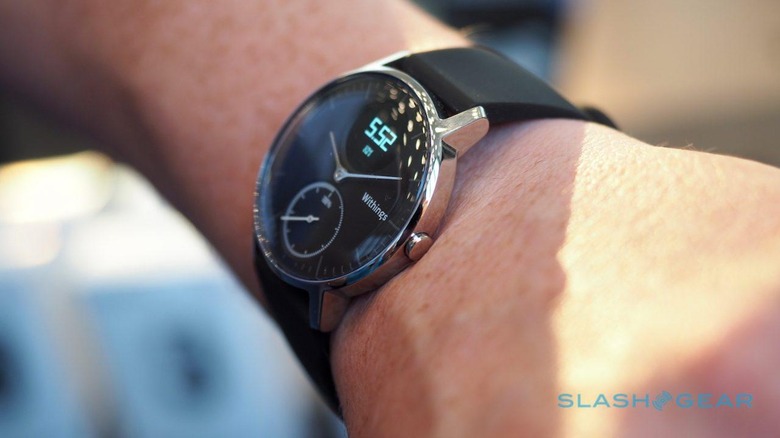 With the Steel HR, fitness gear company Withings is keeping it classy with a new classic-looking watch with smart functionality. This device looks like a simple analog watch – and indeed much of it is. What's next-gen about this watch isn't its looks, it's its ability to read its wearer's heart rate. With Withings smartphone app, this watch can tell its user what their heart rate is at the beginning of a run, throughout, and on-demand.
Readings are taken of a user's heart rate "around the clock" to allow this Withings Steel HR to deliver a variety of tidbits on health to its user. Daytime information about when a user is at peak heartrate, intense, moderate, and light – along with times and information on calories burned and kilometers moved in a day are delivered throughout the day.
Sleep is also monitored with the Withings Steel HR. The connected app shows the user how long it took for them to fall asleep, their resting heart rate, and the number of times they likely woke up in the night. For this sleep tracking business to work, the user will need to keep the watch on their wrist during the time they're asleep.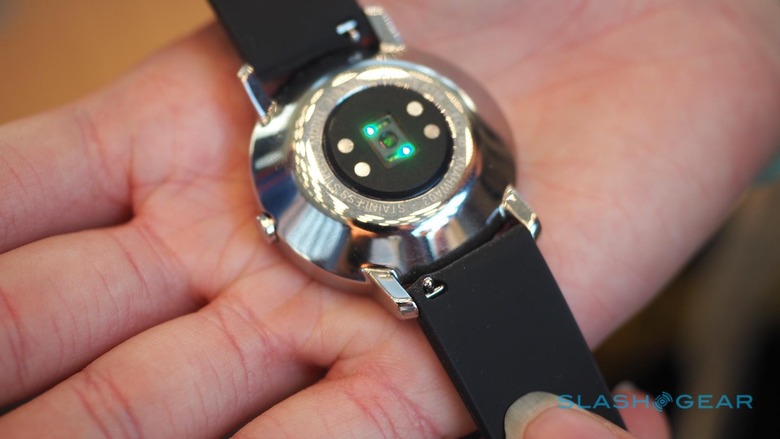 As we saw at Showstoppers during IFA 2016 today, this watch also connects to a variety of notifications and functionalities in a user's smartphone. We saw how it can notify the user that there's a call – and who is calling. We saw how it'll tell its own battery life and the date and if an email has been delivered as well.
There's also a built-in alarm available that works with vibrations in the watch – another reason to keep it on one's own wrist.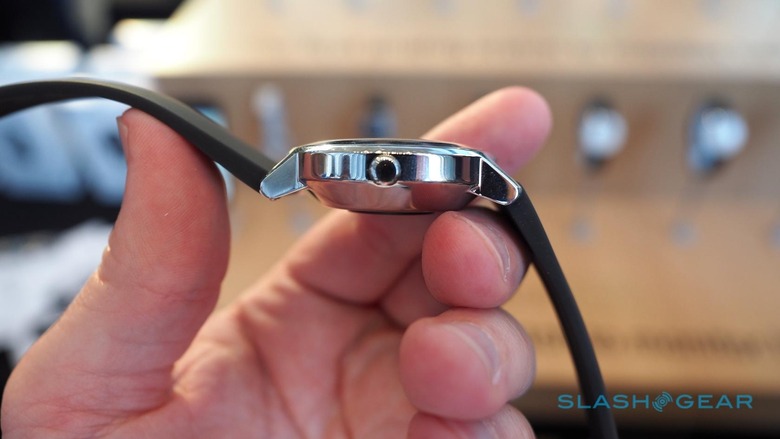 According to Withings, they've clocked this watch working up to 25 days at a time without needing a battery charge. They suggest that this is "the longest battery life of any heart rate tracker on the market."
This watch has easy-to-remove replaceable watch straps, as you'll see in our hands-on photos above and below. Three different editions will be made available – a black 40mm, black 36mm, and white 36mm. The whole lot are mighty handsome indeed.
This watch from Withings will be made available to the public starting on the 1st of October, 2016. Pricing and sales information incoming.