It's the biggest technology show of the calendar, and so expectations of CES are always high. Each year, companies compete to bring their A-game, but there's inevitably some that stand out as more innovative, more feature-packed, more beautifully designed, or just more lust-worthy than their rivals. They're the products we want to celebrate in SlashGear's Best of CES 2015 – read on for the full list of this year's winners.
Best Computing
Lenovo LaVie Z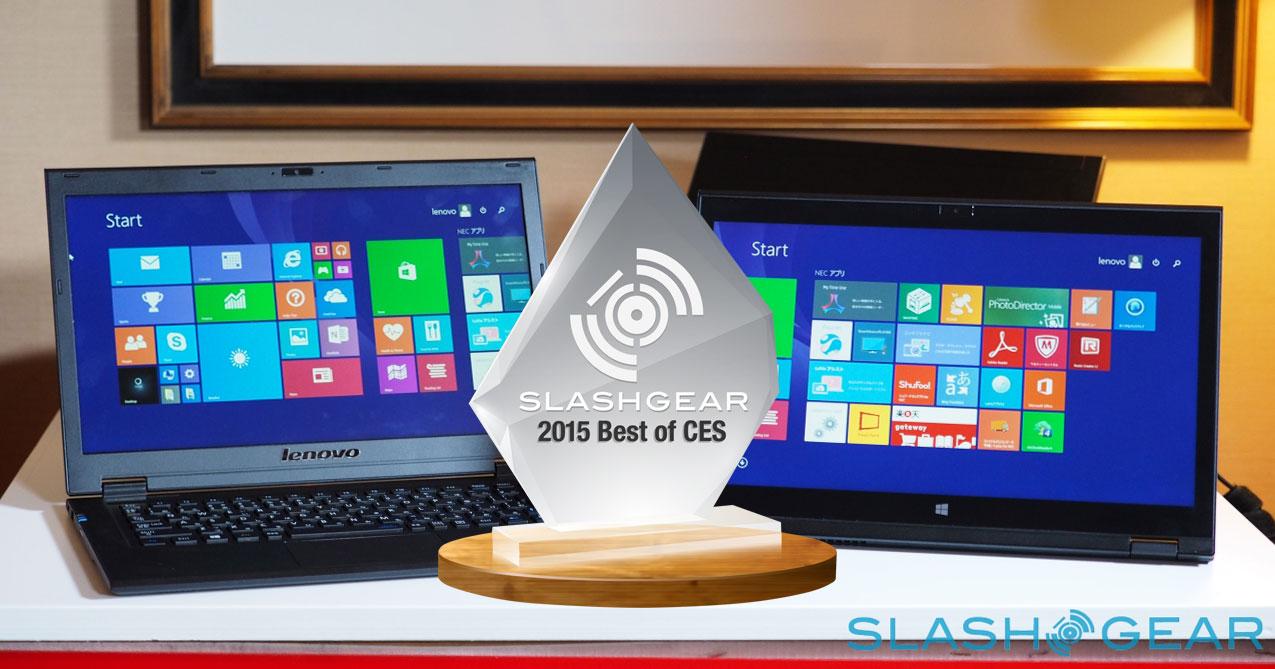 There's no shortage of notebooks at CES, so it takes some effort to pull yourself above the crowd. Lenovo's LaVie Z achieves that by virtue of its super-slim forged magnesium-lithium case, which helps make it the world's lightest 13.3-inch notebook. If you want the most portable of the ultraportables, here's your pick.
Best Entertainment
Razer Forge TV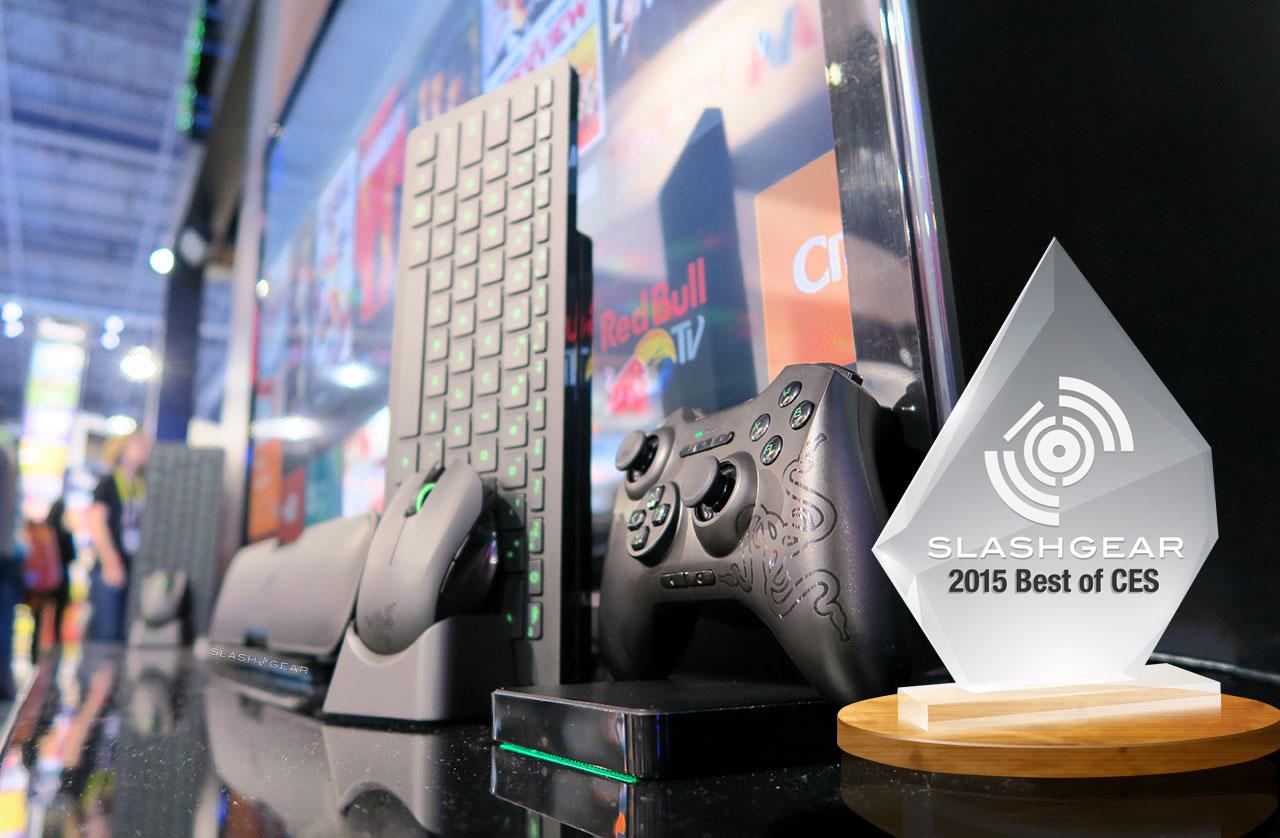 If the Android TV bug has bitten, but you need more from a set-top box to warrant awarding it one of your precious HDMI ports, Razer Forge TV should satisfy. As well as Google's latest Lollipop-based home entertainment and streaming platform, the Forge TV is also a comprehensive gaming system in its own right, streaming PC titles from your computer to the big screen.
Best Mobile
LG G Flex 2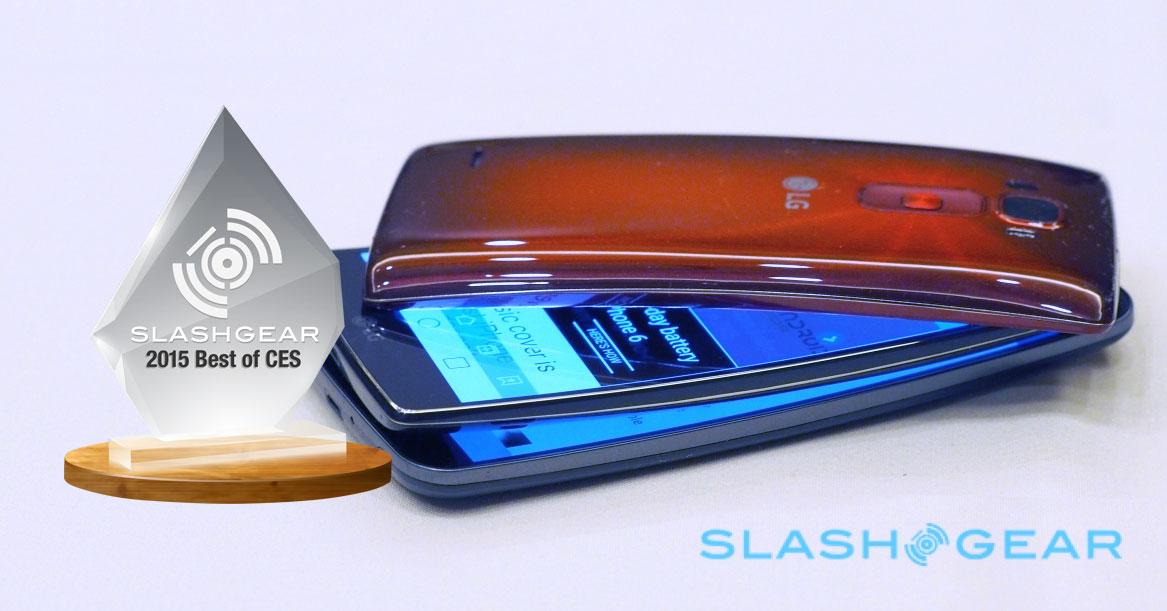 The smartphone business often holds its collective breath and waits for Mobile World Congress in just a few weeks time, but LG couldn't resist showing off its new curved handset, the LG G Flex 2, at CES. Not only is the tech cutting-edge, but LG has clearly listened to feedback from original G Flex buyers, and we're impressed by how well it's answered the criticisms this time around.
Best Wearable
Withings Activité Pop
Drop a pin in the CES floor plan and you're almost guaranteed to come within feet of a wearable this year, but Withings' Activité Pop still manages to stand apart from the crowd. Distilling the discrete style of the original Activité into a far more affordable version, this Swatch-with-tracking keeps the outstanding eight month battery life while all the time monitoring your steps, swimming, and sleep.
Best Automotive
VW Golf R Touch Infotainment
The line between concept and reality can often be a vast gulf, especially when it comes to cars, but VW's new infotainment system in the Golf R Touch earns our praise by virtue of how realistic it feels. Super-high resolution touchscreens and incredible graphics have begun to show themselves in expensive, high-end cars, but Volkswagen is positioning its system as perfect for the everyman's Golf. It's a well-polished demo for VW's first ever CES appearance.
Best Technology
Mercedes-Benz F 015 Self-Driving Car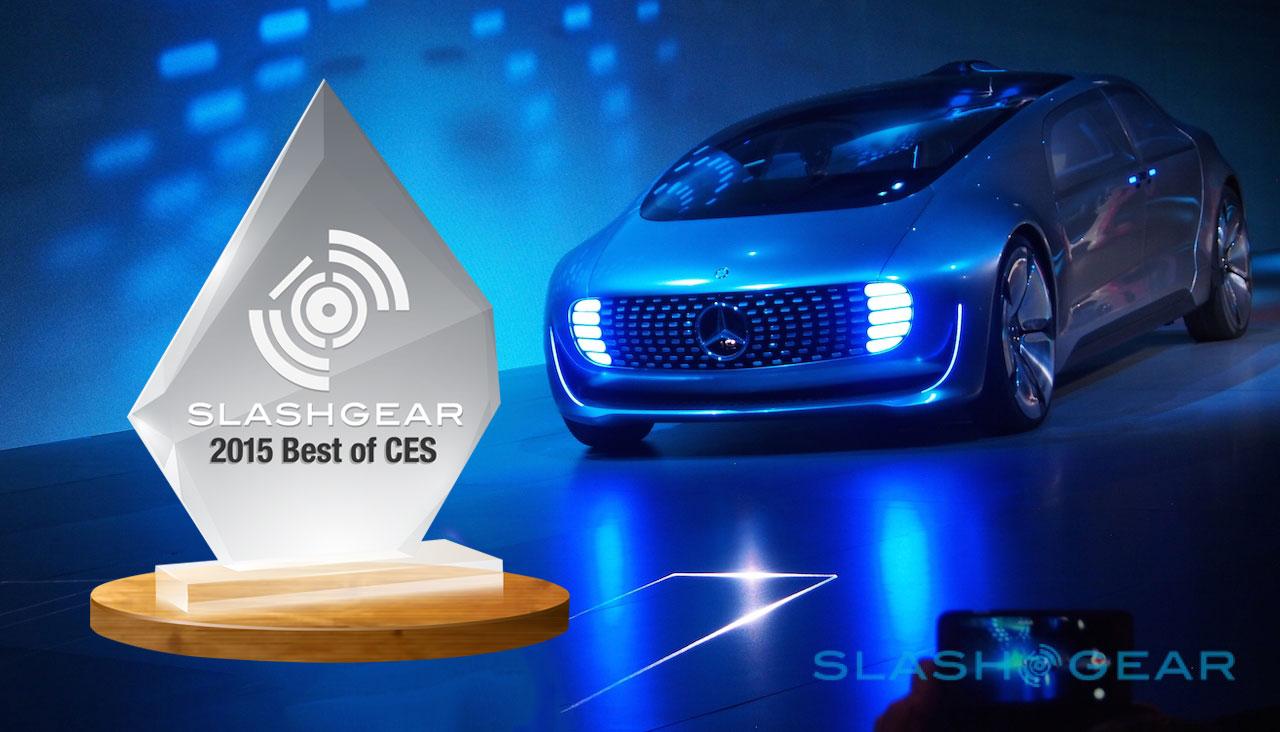 If Volkswagen's concept is impressive for how close to production-ready it feels, Mercedes-Benz's F 015 Luxury in Motion astounds for the complexity of its autonomous abilities. Vast, smarter – and probably safer – than most human drivers, and able to drive itself while four passengers relax in leather and wood clad comfort, it's not close to public roads any time soon, but as an example of the future of mobility it's incredible.
Best Disruptor
Gogoro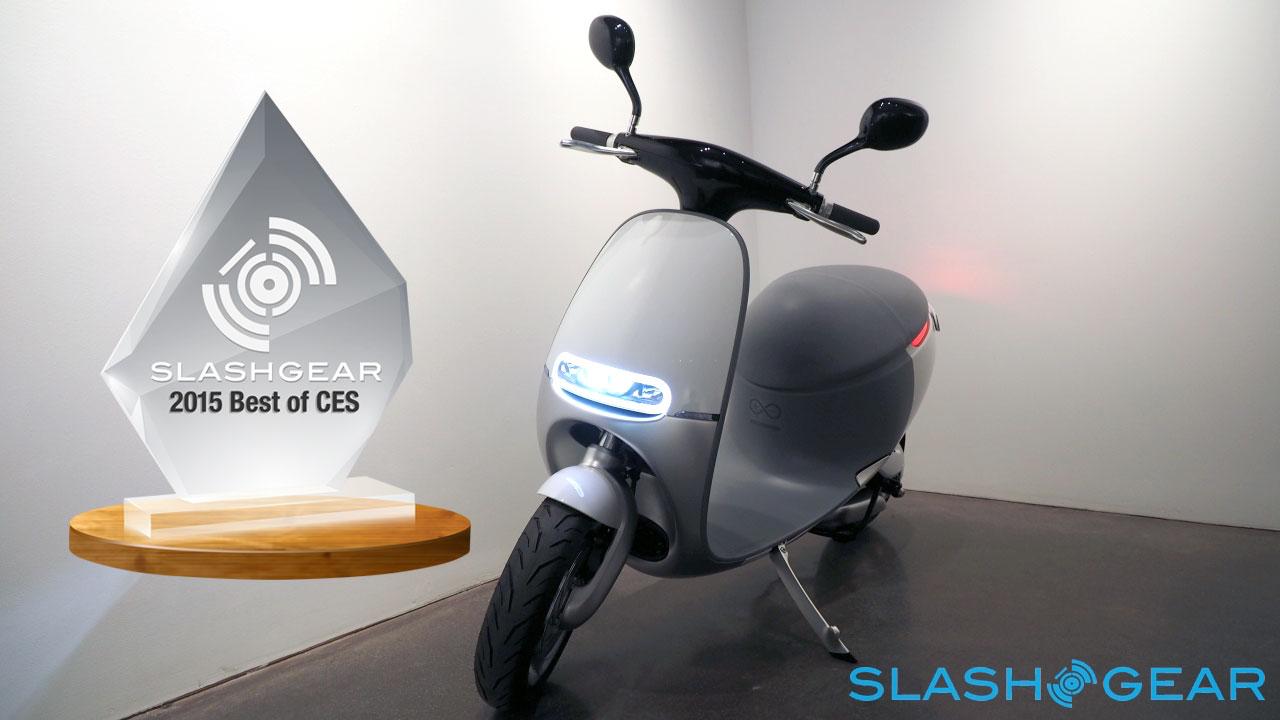 Gogoro wants to get urban drivers out of their cars and onto electric scooters, but what makes the startup smart isn't its custom bikes but the interchangeable smart battery packs it designed with Panasonic. They're at the heart of a power-swapping ecosystem that could one day power city cars and more, an ambitious play to shake up not only traditional gasoline vehicles but even more recent electric cars and plug-in hybrids.
Best of CES
Mercedes-Benz F 015 Concept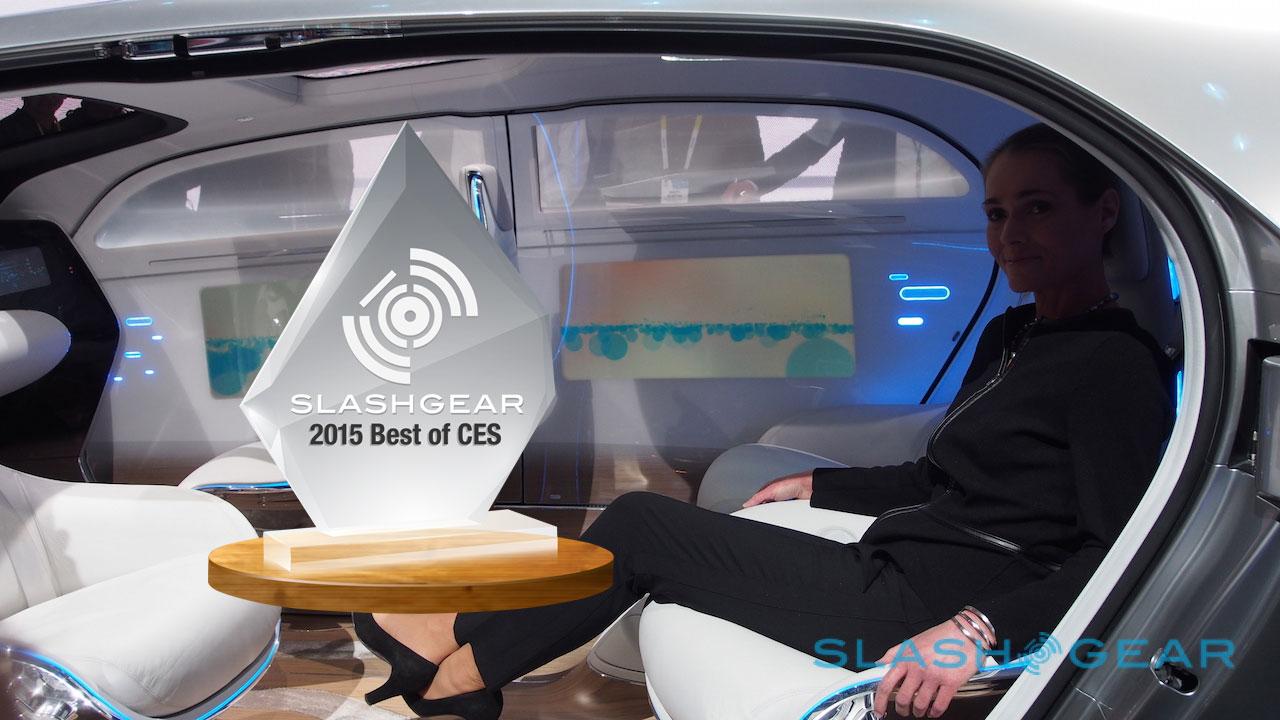 If there's always an overriding theme of CES each year, then for 2015 it's undoubtedly the car companies roaring in and overshadowing the consumer electronics firms. Whether it's autonomous or semi-autonomous driving, or increasingly connected dashboards, the traditional big TVs and skinny laptops began to look mundane in comparison to what's coming to our garages in the years to come.
The Mercedes-Benz F 015 Luxury in Motion epitomizes that transition. Ambitious in scope; smarter and more connected; filled with the latest in touch, gesture, and display technologies; and set to make an impact on the Germany marque's roadmap for more than just its self-driving abilities, it's the sort of tech experiment that we come to Las Vegas for.
Looking for more from the biggest tech event on the calendar? Head over to the SlashGear CES Hub for all the news!