SlashGear Week In Review - Week 13 2009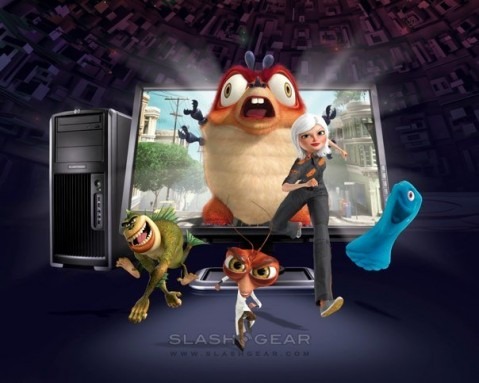 This week on SlashGear, we had some great articles, taking a look at some exciting new products, and one of us got to experience Beverly Hills pampering during his trip to visit DreamWorks and HP. I had the chance to review Apple's newest button-less wonder, the iPod Shuffle 3rd Generation. It's a great sounding mp3 player with some quirks that may take some time to get used to.
Apple and AT&T are selling iPhones contract free for those who don't want to be chained down for two years on contract, or for those that have an extra few hundred dollars lying around.
We took a look at DreamWorks' "Monsters vs. Aliens in 3D" as well as the HP computers used to produce the film. The progress DreamWorks has made amazing progress in the production and rendering of frames, and the number of machines and equipment required to generate the 3D frame is mind blowing.
We also reviewed the BeamBox Evolution 1 Pico-Projector, a new portable projector that uses standard A/V inputs to turn any wall into a movie screen.  Hit the link for his impressions.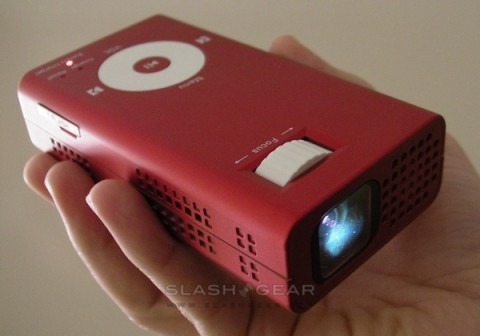 I got to get my hands on the new Nokia 7205 Intrigue from Verizon Wireless. We unboxed the shiny new clamshell, so hit up the link for a video and first impressions.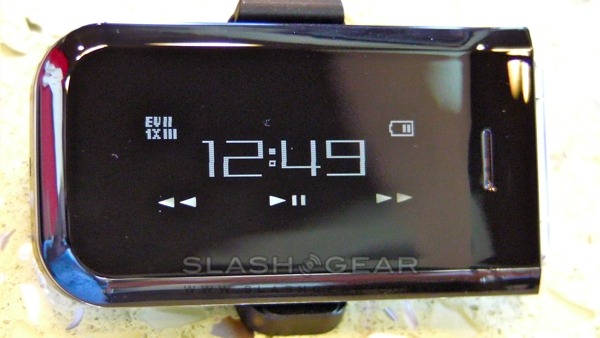 Apple announced their World Wide Developers Conference. June 8-12 at Moscone West in San Francisco. It's months away, but you can count on Slash Gear to be there to live blog and bring you the latest news from Apple. Bookmark http://live.slashgear.com for June 8th.
News leaked that the Windows 7 Release Client available in May, and both 32 and 64 bit versions can be downloaded through June.
Crackberry users will have even more reason for their addiction. Blackberry App World will be launching at the CTIA Wireless conference next week.
Speaking of CTIA, SlashGear will be there all next week to bring you coverage on all the latest mobile phones and technology, especially the Palm Pre from Sprint, as well as confirmations of the HTC Touch Pro2 on T-Mobile, HTC Diamond2, HTC Magic (G2), LG Xenon, and Samsung A877.  We'll also bring you any other exciting news that Al Gore has to share.  We'll cover ShowStopper, Mobile Focus, Samsung's press conference, and hang out with HTC.  We'll also be attending a *SHHHHHHH* secret Verizon party, and bring you coverage of that.