Nokia Intrigue 7205 unboxing and hands-on video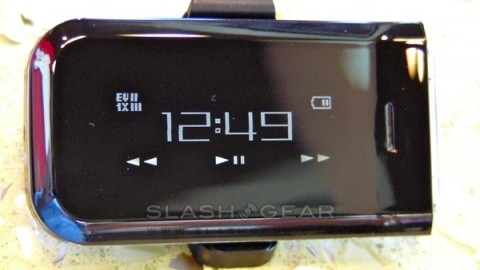 The Intrigue is a new clamshell phone from Nokia and probably the sexiest clamshell we've seen from Nokia in a long time. It features a distinctly different design, focusing on sleek lines and a clean and simple interface. The exterior display is PMOLED, featuring a hidden-until-active external display, as well as touch sensitive controls for media playback.
We open up the Intrigue and find a sleek and streamlined form. The keypad is available in either silver or pink, the latter with a flower pedal shaped directional keys. The homescreen features the new "habitat mode" where contacts are arranged in a chronologically according to when you last communicated with them. This plays into the "green theme" that Nokia and Verizon are going for on this phone (and they're laying it on pretty thick), including minimalist-environmentally friendly packaging, an "unplug" message when the battery is done charging, World Wildlife Foundation wallpapers, and an eco-friendly charger that uses 50% less energy than Energy Star requirements.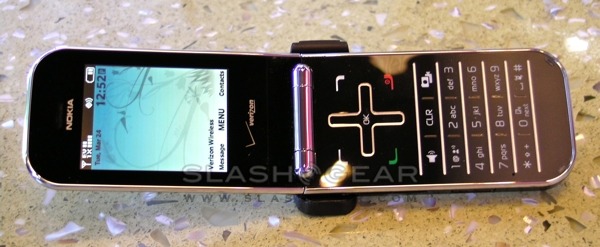 The phone features 2.2" display, EVDO Rev. A, A2DP Bluetooth for stereo headsets, 8GB of storage through the microSD slot, 2.0 megapixel camera with flash and some basic camera controls, GPS for VZ Navigator, 4 hours talk time, and 264 hours standby. Media player handles .mp3, .wma, and unprotected AAC formats with the ability to sync to your computer.
Intrigue is $129.99 after a $50 discount online and a standard 2-year contract on Verizon Wireless.
[vms cbba1eea208541a643e7]