SlashGear Evening Wrap-Up: March 6, 2012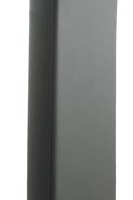 Happy Tuesday, everyone. You're no doubt anxious and ready to hear all about the election returns from Super Tuesday, but until then here's some tech news to keep you busy. For starters, we've got a fresh hot rumor that the
for both AT&T and Verizon, and we might even hear something about a brand new Apple TV at tomorrow's much anticipated announcement.
Featured: Okay, so on the subject of the new iPad, which some reports now suggest will be called the iPad HD, we've compiled a guid for
the detail-obsessed Apple enthusiast
, covering everything we know so far. But the iPad isn't the only thing in the news. Our Chris Burns sheds some light on major hacking news today with his column -
Consider this: LulzSec's Sabu didn't snitch
. And on a lighter note, we have a
Sync by 50 SMS-WS Wireless Headphones Review
.
Mobile: So, in the world of non-iPad mobile news, there were some pretty major developments today. First off, Verizon has revealed its list of devices that will be
eligible for Android 4.0 Ice Cream Sandwich upgrades
. And in other Android news, Google has just announced
, which will be an official death knell in the Android Market's coffin. And finally, here's something interesting for iPhone owners -
iPhone Polarizing Filter lens promises to reduce reflections in photos
. Well that's all for tonight. Check back tomorrow for the Wednesday evening wrap-up.