iPad 3 LTE for both Verizon and AT&T, more RAM, no quadcore, and Apple TV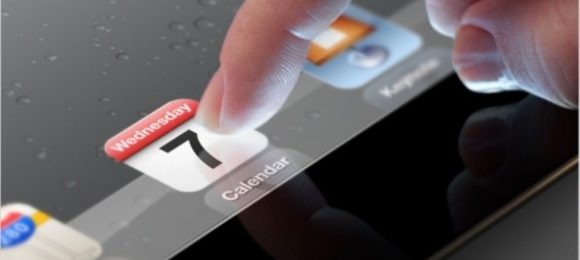 New details continue to surface on Apple's iPad 3, or iPad HD, ahead of its unveiling event tomorrow. Sources now claim that the next-gen iPad will be launching for both Verizon and AT&T with different LTE versions for each carrier. The device is expected to include more RAM and will be sporting an advanced dual-core A5X processor instead of the rumored quad-core A6. Refreshed Apple TVs compatible with the next-gen iPads and OS X Mountain Lion are also expected to be announced.
Verizon's cryptic "Something is Coming" teaser below may be referring to the iPad 3. According to The Verge, its sources say that the next-gen iPad will definitely be announced with LTE for both the Verizon and AT&T networks tomorrow. There will be two distinct models, one for each carrier, while a third international model will double duty on 3G with a CDMA/GSM radio chipset.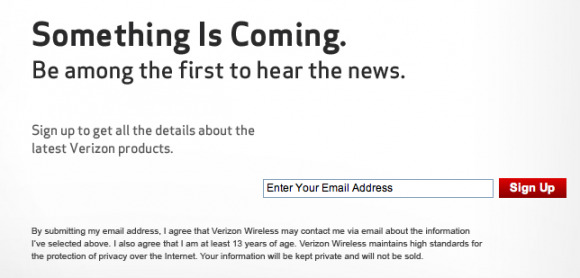 The sources were also adamant that the iPad 3 would be equipped with a dual-core A5X processor instead of a quad-core A6, which won't debut until the iPhone 5. A boost in RAM is expected, likely to 1GB, although no specifics were given.
Confirming the speculation of a Retina-like display with 2048 x 1536 resolution on the iPad 3 or iPad HD, the sources also revealed that new Apple TVs will be part of the announcement tomorrow. These updated Apple TVs with 1080p support will work with the next-gen iPad and OS X Mountain Lion for improved AirPlay mirroring and streaming.
Additionally, it's believed that the iPad 3 / iPad HD will hit store shelves alongside the iPad 2, which could get a price reduction. We'll find out all the official details tomorrow during our live coverage of the Apple event, so be sure to keep it here on SlashGear.