SlashGear Evening Wrap-Up: February 20, 2012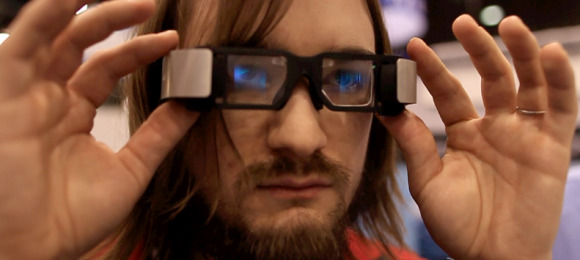 Happy President's Day everyone! We know you've been busy taking the day to sit back and reflect on the important contributions people like George Washington and Abraham Lincoln made to this country. Ah, who are we kidding? It's an awesome chance for a day off, and to catch up on what's been making news in the tech world. Like this – Google TV is adding Siri-like voice controls and Android 5.0 Jelly Bean gains Motorola desktop mode. That's only the beginning of today's headlines. Read on for more...
Featured: Among our featured articles today are two columns from our opionated Chris Davies and Chris Burns. Read what Davies thinks about the latest privacy kerfuffles in his article You don't care about privacy, and Burns dishes out the truth in his look at Google Chrome's password generator, which he says tosses logic in the trash. Check out the columns and be sure, as always, to share your comments about whether or not you agree with our editors.
iPad and iPhone: If you haven't been checking up on the latest iOS rumors every day like us, we've compiled a nice look at everything we've heard in an article titled The iPad 3 we know today. But if you're more on an iPhone guy, we've also got something on the iPhone 5, which we hear is tipped for a September announcement. There's always a new iOS gadget to be on the lookout for, and you know as soon as the iPad 3 is revealed, those iPhone 5 rumors are gonna ramp up with intensity.
Cool Stuff: Among the other interesting articles on SlashGear today: Gabe Newell of Valve speaks of futuristic wearable computers, Nokia Lumia 800 is jet fighter tough, survives Mach 5 wind tunnel test, Evrythng to connect physical objects to the Internet, and Pulse controller turns your desk into a drum set. That should be enough to keep you busy as you wrap up your day off. Be sure to check back tomorrow for Tuesday's evening wrap-up.