SlashGear 101: The Samsung Exynos 5 Octa Processor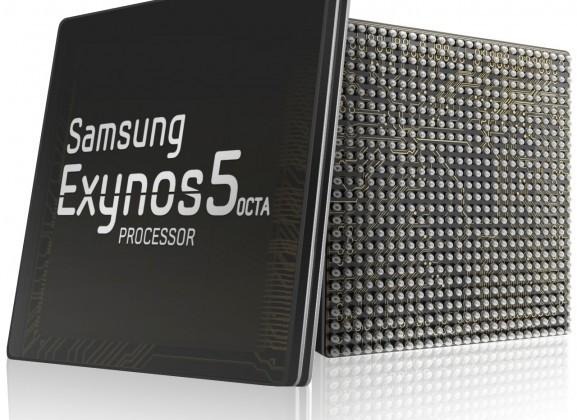 When you're getting to know the 8 CPU cores of the Samsung Exynos 5 Octa SoC, you'll first want to understand that they absolutely do not work the same way as multi-core mobile processors have in the past. While the Exynos 5 Octa does have 8 CPU cores, they're never being used all at once. Instead you've got 2 distinct pairs of 4 CPU cores, four of them "big", the other four "LITTLE". The Exynos 5 Octa SoC works with what's called big.LITTLE architecture, this term coming from the British processor company ARM.
Inside the Samsung Exynos 5 Octa processor you'll find two sets of CPU cores, both of them made with ARM technology. There are four Cortex-A15 CPU cores as well as four Cortex-A7 processor. The Cortex-A15 processors take care of processing-intense (read: "big") tasks while the Cortex-A7 cores take care of lighter (LITTLE) workloads. That's two sets of four cores that are never all being used on the same task at once.
What you're about to see is a chart showing in a very basic way how big.LITTLE technology works with the Cortex-A15 and Cortex-A7 CPU units working together.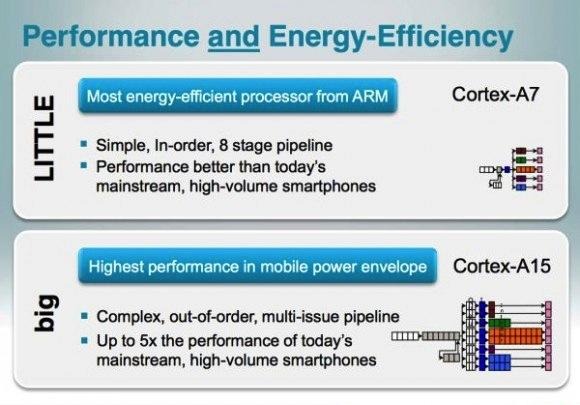 According to Samsung, the Exynos 5 Octa will be enhancing the 3D graphics processing capabilities by a factor of two – or more – over that of the Exynos 4 Quad processor. That processor was found in devices such as the Samsung Galaxy Note II, the Galaxy S III (international edition), and the Samsung Galaxy Note 10.1.
The company has also noted that the Exynos 5 Octa is able to drive devices with displays as large as WQXGA (2560x1600) pixels sharp. Devices with this dense a display have not yet hit the market at the time of this article's publication – but we may see beasts like this inside the next year. Perhaps on the Samsung Galaxy S 5. The Exynos 5 Octa works with e-MMC (embedded multimedia card) 5.0 as well, and works with a USB 3.0 interface for the "first time in the industry" according to Samsung.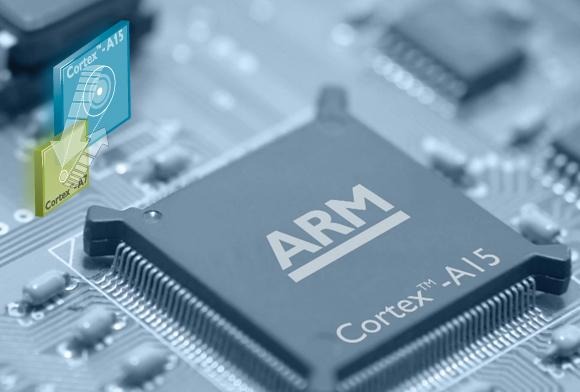 With the Exynos 5 Octa you've got incorporation of a full HD 60fps (frame per second) video hardware codec engine made powerful enough for 1080p video recording and playback. Also included is a 13 mega-pixel 30fps image signal processor interface as well as a 12.8GB/s memory bandwidth interface that enables use of a Full HD Wifi display.

Samsung has today let the world know that the Exynos 5 Octa application processor will be going into mass-production in Q2 of 2013. They've made it clear that this processor architecture will be made specifically for high-end mobile devices and – at the time of the publication of this article – the first release of the Exynos 5 Octa will be inside the Samsung GALAXY S 4.
Have a peek at our hands-on with the Samsung GALAXY S 4 now and stick around the Samsung GALAXY S 4 tag portal for more information leading up to (and through) the final market release of this smartphone.