Samsung GALAXY S 4 Hands-on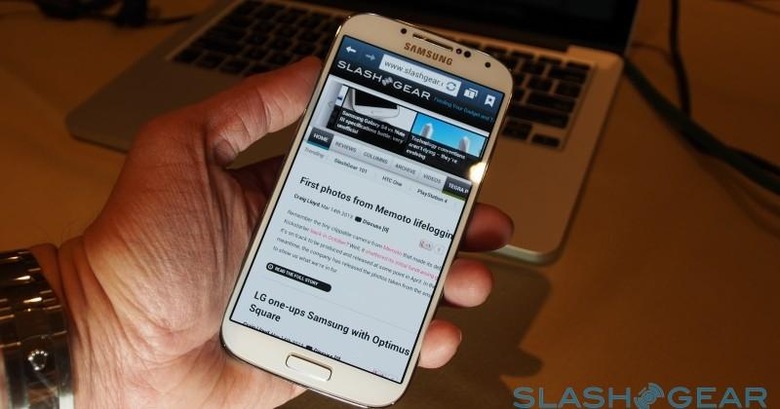 If success is judged by anticipation, the Samsung GALAXY S 4 is already a winner. Hotly discussed in the months leading up to today's big reveal, expectations for the phone have varied wildly from a ground-shaking rethink to a buff and polish of the best-selling Galaxy S III. The end result, though, treads a line between the two: familiar and yet bursting with new functionality, and refined in ways that, while not perhaps the most headline-catching, nonetheless keep Samsung's hardware at the top of its game. Read on for our hands-on first impressions.
From the outset, it's clear that Samsung hasn't strayed too far from the formula that made the Galaxy S III so successful. The new phone follows in the family style footsteps, though while the dimensions are similar to before – the same 136.6mm length, slightly wider at 69.8mm, and slightly thinner at 7.9mm – Samsung has managed to squeeze in a larger display. The new Super AMOLED HD screen measures in at 5-inches, versus the 4.7- of the older phone, and now runs at a crisp 1080p resolution for 441ppi pixel density.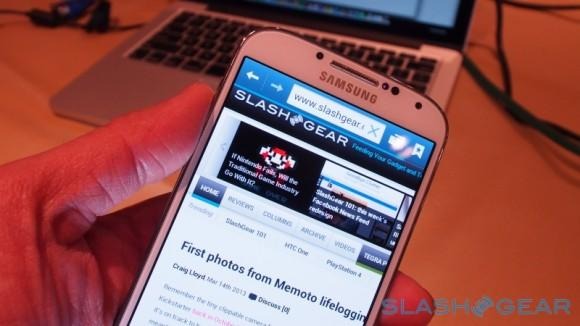 Even just accommodating a screen of that size without a significant change in size is impressive, but the panel itself is a good one too. It's still PenTile, which is likely to make some display purists groan, but it keeps the great contrast and rich colors we're familiar with from AMOLED. We'd be remiss if we didn't mention that the similarly 1080p (though slightly smaller) HTC One's LCD3 screen is a little more natural and pleasing to our eyes, though.
If HTC has focused its software efforts on BlinkFeed and Zoe, Samsung has cast its net wide, basically throwing everything at the wall in the expectation that at least something will stick for most users. The 13-megapixel main camera (paired with a 2-megapixel front camera) gets a new suite of features, such as the ability to take two photos or videos simultaneously from the front and rear cameras and combine them into one, Samsung Dual Shot, and being able to append up to nine seconds of audio to a still, to give it some context when you later review it. Samsung calls that Sound-in-Shot, though while it's clever, we're not quite as impressed as we were by HTC Zoe.
There's also no shortage of signs that Samsung has its eye on what's currently fashionable in mobile. So, there's Cinema Photo, which basically creates a cinemagram-style animated photo without demanding a third-party app, and Drama Shot, which builds a single frame out of multiple burst-photography stills. You can easily share a group of images about, say, a recent holiday in a Story Album, complete with facts from Trip Advisor; that can later be printed courtesy of a tie-in with Blurb.
The Galaxy S III introduced eye-recognition for keeping its display active, and the GALAXY S 4 builds on that with Smart Pause and Smart Scroll. When you look away from the screen during video playback, the phone automatically pauses it until you look back; similarly, if you're looking at the S 4 and reading a longer list, then simply tilting the phone scrolls through it. The GALAXY S 4 is pretty obsessed by where your fingers are, too: the Galaxy Note II, for instance, could track whether its S Pen nib was hovering over the screen but not touching, but now the S 4 can do the same only recognizing your fingertips.
That means you can peep inside folders and galleries, or at the content of unopened messages, simply by floating your fingertips over the top of them; Samsung has also brought in some third-party app support, with titles like Flipboard also supporting the Hover feature to preview new stories. It's not the only way the GALAXY S 4 is watching you. Air Browse, Air Jump, and Air Call Accept all track hand movements, allowing you to wave and gesture your way through menus, answering calls – which we could see being particularly usefully when you're driving – and controlling music playback.
When you can pretty much count on your phone selling in the millions, you can start to look at how different units interact, as Samsung has with the GALAXY S 4. There's Group Play for audio, video, and gaming playback, creating ad-hoc local networks of multiple handsets all running the same content synchronized, for instance, with support for games like Asphalt 7 and Gun Bros 2 working with the feature. There's also S Translator in the latest version of ChatON, the messaging app, and the email app, usefully switching between languages rather than forcing you to copy and paste into something like Google Translate.
Samsung has really gone to town on added-extras – in fact the number of times you might have to dig into Google Play for a third-party solution is shrinking all the time. There's a business card scanner – which also usefully gets S Translator baked-in, to pick out and convert foreign addresses and job titles – and an IR blaster which, with the new Samsung WatchON app, turns the phone into a remote control complete with EPG and on-demand access.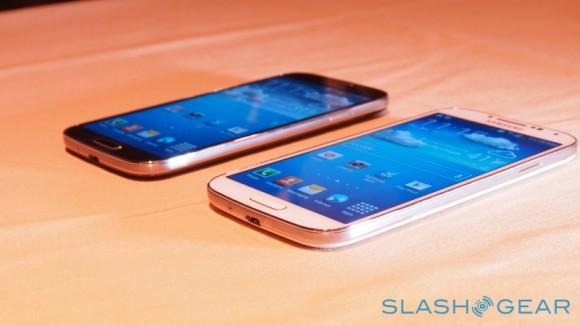 The rest of the hardware basically backs up that software flourish with the power the Galaxy S4 needs to deliver on its promises. Different geographies will get different processors, depending on the combination of LTE and other factors, with Samsung choosing between the quadcore Snapdragon 1.9Ghz and its own eight-core 1.6Ghz Exynos 5. . No matter the chip, there'll be 2GB of memory to accompany it, and the usual 16GB, 32GB, or 64GB of internal capacity. Samsung has also stuck with expandable memory and a removable battery, something neither the HTC One nor the iPhone 5 offer, features which remain popular among power-users and business customers.
Image and sound processing also get worked over, with Samsung Adapt Sound and Adapt Display. We've seen such DSP used to good effect by Sony and others, and the Galaxy S4 benefits too, though when it comes to sound it's clear that nothing can replace big drivers. The HTC One's custom speaker system and Beats Audio processing still has the edge, to our ears.
Samsung didn't stint on accessories for the Galaxy S III – at a time when, while iPhone had a thriving ecosystem of third-party add-ons, Android devices still lacked anything so cohesive – and the company hasn't slowed down with the Galaxy S4. There's a new S View Cover, like a flip-cover only with a window cut through that allows a small part of the smartphone's display to remain powered-up and show battery, signal status, music playlists, and incoming call details. That's courtesy of AMOLED's capability to only power a small subset of an overall display, and sip battery while it does so.
Then there are the new add-ons to go with S Health. Samsung did have some health & fitness tech for the previous Galaxy, but the S4 steps it up a notch, timely given the focus on wearables and monitoring right now. Software-only, S Health will work as a pedometer as well as tracking temperature and humidity, in addition to allowing users to log their food (with a huge database in the background of nutritional information). However, there's also Samsung S Band, a Bluetooth-enabled tracker in the manner of a Jawbone UP, which logs data even if the GALAXY S 4 isn't nearby, and then synchronizes with it once they're back in range. Samsung also has a Bluetooth-enabled body scale and heart-rate monitor, which also feed their recordings into the phone.
Expectations for the GALAXY S 4 have been high, but Samsung has taken the evolutionary rather than revolutionary path for its new phone. Then again, it didn't have to: sales of the Galaxy S III remain brisk, and the company has the marketing budget to hammer home its latest message. It also avoids frustrating existing owners too greatly: they'll be getting software updates which add many of the new Samsung-exclusive additions, and haven't been left too far behind with the hardware.
That said, should Galaxy S III users upgrade to the GALAXY S 4? If you insist on being on the very latest hardware, and you're wedded to Samsung, then perhaps it's a no-brainer. However, it's not the vast step-up we saw from, say, the Galaxy S II to its successor. In fact, while the hardware is cutting-edge, it's clear that Samsung's efforts this time around have really been focused on software enhancements. Some won't care about things like the IR blaster or Group Play, but will lap up the S Health system and Air Gestures, or vice-versa, but either way there's a sense that there's something for everybody.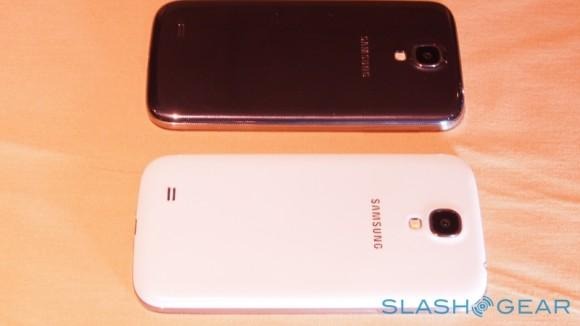 On the one hand, that's liberating – after all, why should everyone use the same device in the same way? – but on the other it can get overwhelming and confusing. The appeal of the HTC One is not only that it's built so well (leagues ahead, we must say, than the in-hand-feel of the GALAXY S 4) but that it focuses on doing a couple of things particularly well, in ways that make a significant difference to the user over and above the standard Android OS.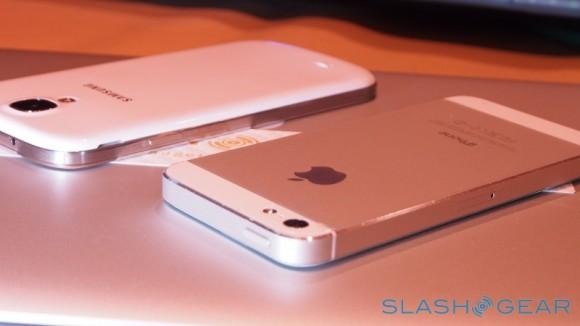 We'll confess to a certain sense of unease, then, about how the GALAXY S 4 will find its place in the smartphone market today. Samsung has done what it needed to – in the manner of Apple and the transition between the iPhone 4 and the iPhone 4S – to bring its flagship up to speed. Promotion and advertising will take care of the rest. If that overshadows phones like the HTC One, however, devices which really do take a more revolutionary approach, then we'd be mightily disappointed.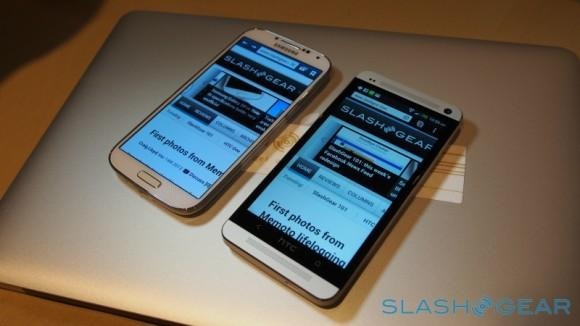 The Samsung GALAXY S 4 will sell by the bucket-load. Everybody knows that. But in a way we're still more thankful for its predecessor and how that forced every other Android OEM to raise its game for 2013. That's better for consumers, and more interesting for us. We'll have to wait until we can review the Galaxy S4 before we can tell whether it's actually the best Android device of the lot, however.