Samsung's teased 4x camera Galaxy phone and a gradient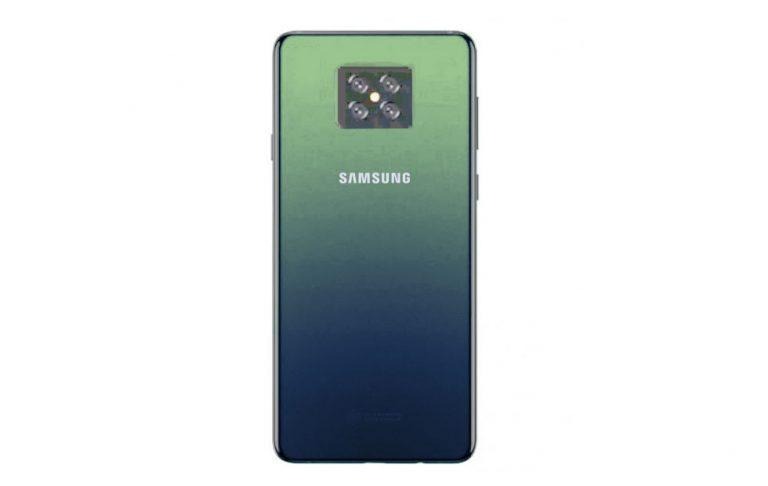 Samsung teased "A Galaxy Event" set to take place on October 11th, 2018. Today we're going to suss out what it'll likely include. Since the event suggests that this will be a Galaxy device, we'll assume either smartphone or tablet – even though we've seen other Galaxy-named devices in the past (like the Galaxy Camera.) With rumors appearing in past months and more recent facts coming to bear, I feel we've got a pretty OK idea of what Samsung's got coming.
The invitation says "4X fun" in characters that include a gradient running from green to blue. Given Samsung's recent releases with gradient-toting backs, it's safe to assume this new device will have one too. Given Samsung Electronics CEO and Vice Chairman DJ Koh's recent remarks on bringing new technology to mid-level smartphones, it's fair to assume this new device will be one of said phones.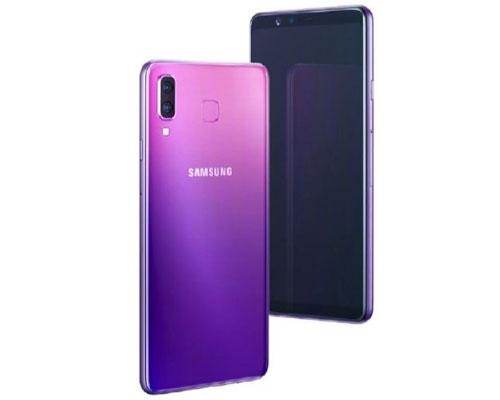 ABOVE: The Galaxy A9 Star, a recent example of a new Samsung smartphone with a gradient color backside. This phone's Purple gradient edition was released exclusively in China.
Koh suggested in September that Samsung would "bring technology and differentiation points starting from the mid-end." This is the reverse of what the company normally did in the past, bringing first-ever tech features to top-tier phones first, then releasing said tech on midrange and down.
Now is the time to strike! OnePlus is blowing up in India, and Xiaomi went so far as to create a new company (Pocophone) to release new midrange smartphones. Take a peek at our POCO F1 unboxing and first impressions to get an idea of what the competition's bringing to the table.
Back in late July, notorious leakster Ice Universe posted a (now removed) image of a smartphone (concept) with four cameras and a center-mounted LED flash. This concept was based on Ice Universe's relay of information that Samsung would likely release a 4-back-mounted-camera smartphone in the latter half of the year 2018. The original concept was all black – I've taken that concept and very CRUDELY added some color (that's the image you see at the head of this article).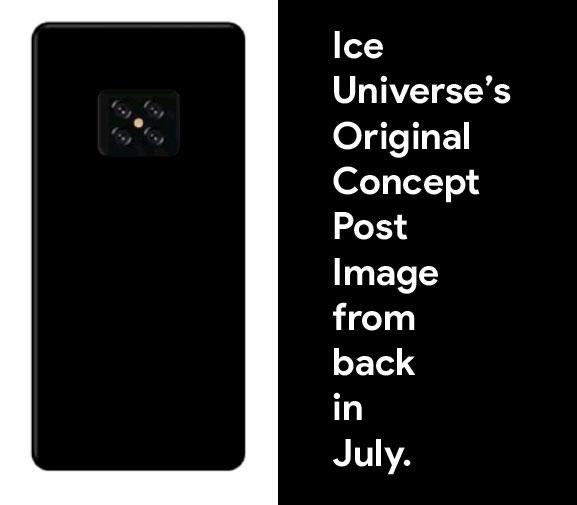 Ice Universe's mention of a "four-camera phone" came in the early morning of July 24th, 2018. He referred back to said claim earlier today when the invite to this new event was first revealed. You'll also find a GIF attached to a reply to said tweet with "4X fun" blinking between green/blue and light pink/bright pink. Two different editions might be in play, too.
Samsung pic.twitter.com/iRn3xblFVK

— Parteek Gahlawat (@parteekgahlawat) September 14, 2018
"Samsung's newest Galaxy device is bringing more ways to express yourself than ever before," Samsung's invite included. "Capture the fun with Samsung as the company celebrates the launch of the new device with A Galaxy Event."
This Samsung event and device reveal will take place on October 11th, 2018. It'll be broadcast on Samsung dot com, and we'll be covering the whole thing here on SlashGear. Expect some oddities!