Samsung's flexible electronics could make its Glass rival less ugly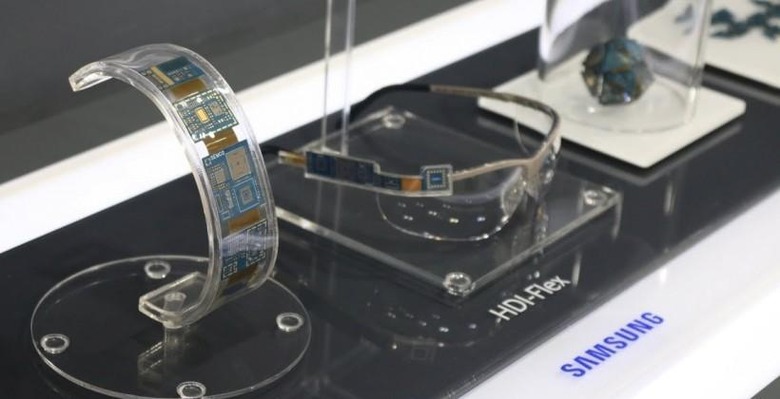 Samsung may not have unleashed its long-rumored Glass rival, but behind the scenes the company has been piecing together the components for just such a device, or indeed a new range of bending wearables. Samsung Electro-Mechanics has quietly shown off a line-up of flexible PCBs which could potentially wrap inside a face-hugging headset or curve neatly around a wrist for a future smartwatch, along with a grab bag of other components such as multi-mode sensors and more flexible wireless charging systems.
The HDI-Flex PCB is able to bend freely, Samsung Electro-Mechanics says, rather than the rigid 'boards that are currently used. The technology could give wearables designers far greater scope in the form-factor of their products.
Google Glass, for instance, has a pair of stubby PCBs inside with effectively the same processing power of an aging Android smartphone. The shape of the circuitboards forces Glass into its highly obvious shape, protruding out from the side of the face.
With Samsung's bendy boards, however, a head-mounted display could hug the contours of the face more closely, or indeed even be bent and twisted to suit different wearers.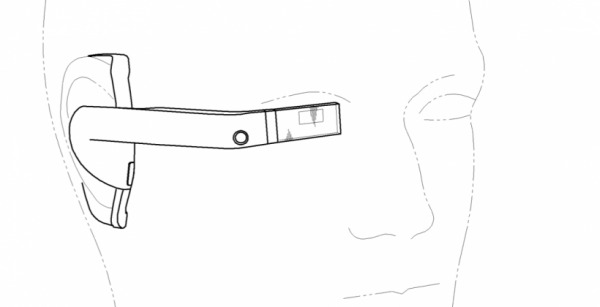 Other parts in Samsung's new line-up include A4WP Rezence-type wireless charging units, intended for smartwatches and other similar form-factors. They offer greater freedom in the direction or location of the transmitter and receiver.
Finally, there's a brace of new sensors, including UV meter and ambient light all bundled into a single component.
Samsung has been rumored to take on Glass for more than a year now, with chatter of a so-called "Samsung Gear Glass" surfacing around patented designs for a headset form-factor. One such patent, unearthed earlier this year, described a more compact wearable more akin to a Bluetooth earpiece than the large band Google opted for.
According to the latest leaks, Samsung plans to debut the wearable – potentially as the "Gear Blink" – in March 2015, running Tizen as per the recent Gear S smartwatch.