Samsung Gear Blink/Glass said to be arriving March 2015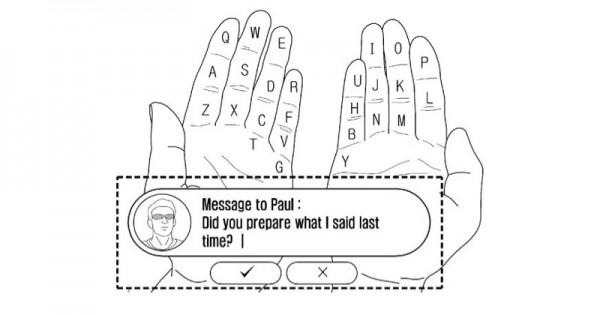 Samsung might yet be widening the divide with Google, wedging Tizen right in the middle. Although the rumored "Gear Glass", now referred to as "Gear Blink" unsurprisingly didn't make it to the showroom floor of IFA, Samsung might be planning on unveiling this Tizen-powered eyewear as early as the first quarter of 2015.
Gear Blink or Glass, whichever way you prefer to call it, is unabashedly poised to rival Google Glass except something that is immediately designed and targeted at the mass market rather than an initial niche following. Given Samsung's history, its stubbornness, and, let's face it, its mobile industry clout, it might just be able to pull this off before anyone else does. And some, like Lenovo, are definitely interested in that small segment as well.
The problem isn't really that smart glasses are still an alien, not to mention controversial, concept, at least when compared to smartphones. The problem, at least for Google and the Android camp, is that it won't be running on anything familiar. Instead, it will be powered by Tizen, which Samsung has all but paraded as its anti-Android/Google. If Tizen-powered smartwatches already has Google venting, imagine what Tizen-powered glasses would do.
That said, the existence of Gear Glass/Blink has pretty much only been sighted in patent filings, which don't always end up as concrete products. Those patent filings do show some rather interesting, if not even more alien, ideas. The latest one comes via Korea's counterpart to the USPTO and it shows a device that is more geared towards Augmented Reality rather than showing Google Now cards or giving voice feedback. In the patent, users will be able to see a keyboard, whether a full QWERTY or a more compact T9, on their hands, which could lead to a better way to respond to text messages when voice just doesn't cut it. Of course, that depends on how well and inconspicuous it will implemented. If it's implemented at all.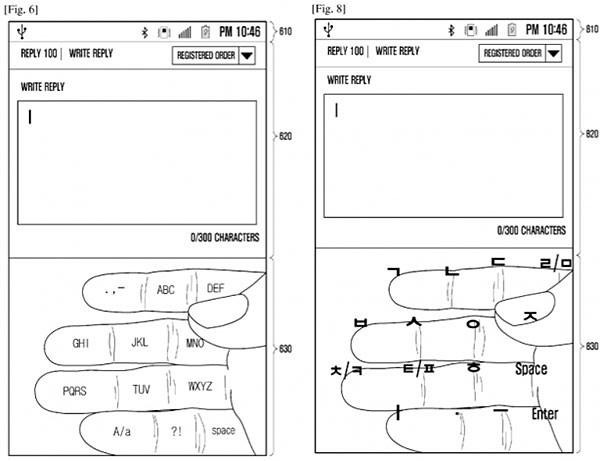 Rumors put the Samsung Gear Blink/Glass reveal around March 2015, possibly in conjunction with the Galaxy S6 announcement. Given how Samsung timed the Gear VR unveiling with the Galaxy Note 4's, that possibility doesn't sound so far-fetched.
VIA: Tizen Experts