Samsung will brick every remaining Galaxy Note 7 in the US [Updated]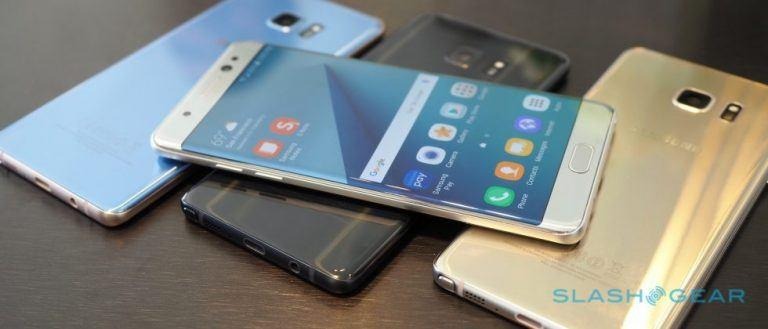 We may receive a commission on purchases made from links.
Samsung is preparing to intentionally brick remaining Galaxy Note 7 handsets in the US, a last-ditch attempt to get owners to return the potentially-explosive phones. An update is expected to be released on December 19, Samsung confirmed today, the latest in the company's efforts to coerce users to send back the Note 7 after progressively impairing its functionality. However, this is the most draconian move so far.
In fact, when installed the update will completely prevent the Note 7 from charging. It will "eliminate their ability to work as mobile devices" presumably because once the remaining charge in your phone is exhausted, you won't be able to recharge the phablet back up. Samsung says it expects the release to be fully distributed within 30 days.
Currently in excess of 93-percent of the Note 7 handsets sold have been returned, Samsung claims. That still leaves a reasonable number in the wild, however, and that's a big deal when the safety risk is taken into consideration. Issues with the Android phone's battery can see it physically explode unexpectedly.
That has seen the Note 7 banned for transportation on any plane, whether powered on or off, or in hand luggage or checked bags, in the US. It's also made Samsung a perhaps-unwelcome name in the pre-flight safety announcement, with airline crew now mentioning the Note 7 by name as a prohibited device. Whether the old adage that any publicity is good publicity is actually true remains to be seen.
As well as the clamp-down on charging, Samsung is working with carriers to contact hold-out customers and urge them to come in and switch their Note 7 for a different device. That's happening in a variety of ways, including postcards sent out to billing addresses. At this stage, it's questionable whether those who still have their Note 7 actually know about the recall but are simply being obstinate and refusing to take part, or haven't heard anything about the whole process at all.
Chatter of an update to block charging surfaced earlier this week. It follows an earlier update which limited the degree to which the Note 7 could be charged, both as a nudge to return it but also on the understanding that explosions were sometimes more likely if the battery was nearly full. Earlier this month, Canadian carriers confirmed they would block the smartphone.
NOW READ: 5 Note 7 alternatives
Researchers hunting for possible causes of the problem have fingered Samsung's aggressive battery design as the primary culprit. The teardown discovered that the positive and negative layers in the phone's battery could potentially touch together, because Samsung's designers hadn't left sufficient space for the battery pack to expand in typical use.
Update: Verizon Wireless has announced it will not be participating in the update, arguing that it's not customer-friendly:
"Verizon will not be taking part in this update because of the added risk this could pose to Galaxy Note7 users that do not have another device to switch to. We will not push a software upgrade that will eliminate the ability for the Note7 to work as a mobile device in the heart of the holiday travel season. We do not want to make it impossible to contact family, first responders or medical professionals in an emergency situation" Jeffrey Nelson, Vice President, Global Corporate Communications, Verizon
MORE Note 7 recall