Galaxy Note 7 Update Next Week May Brick Remaining US Handsets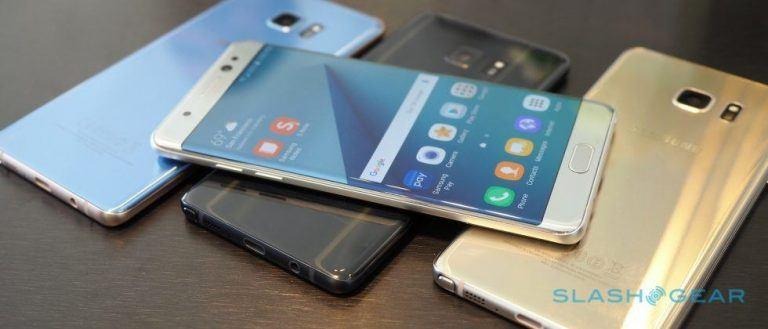 Dear stubborn Galaxy Note 7 owners: it's officially time to replace your faulty phone. It's something you should have done weeks ago, but if you're one of the few holdouts refusing to turn in your handset for something better (read: non-explosive), you may be completely hosed starting week...and least if you're located in the U.S. A new screenshot that has surfaced suggests Samsung will push out a software update next week that will permanently disable the handsets.
It has long been expected that Samsung would eventually disable whatever Galaxy Note 7 phones remain active in the wild, doing so via a software update. A baby step toward this was taken earlier this year when Samsung partially disabled the phone's ability to charge. Now, according to a report from The Verge, a new software update in the U.S. may completely disable the phone's ability to charge.
A screenshot showing a text purportedly from U.S. Cellular sent to a Galaxy Note 7 owner warns that a software update from Samsung will be delivered on December 15 that disables charging on the faulty handset. "The phone will no longer work," the text warns, at least not once the battery runs dead.
If you're still using a Galaxy Note 7 when this alleged update arrives, you'll only have yourself to blame. Samsung has given a generous period of time to return the handset for a different model or refund, and is supplying fireproof boxes to return the device. While having to exchange it is a hassle, continuing to use the phone is dangerous, putting both yourself and others at risk. Contact your carrier for details on exchanging your device.