Samsung webOS rumors reignite amid ex-HP PC VP grab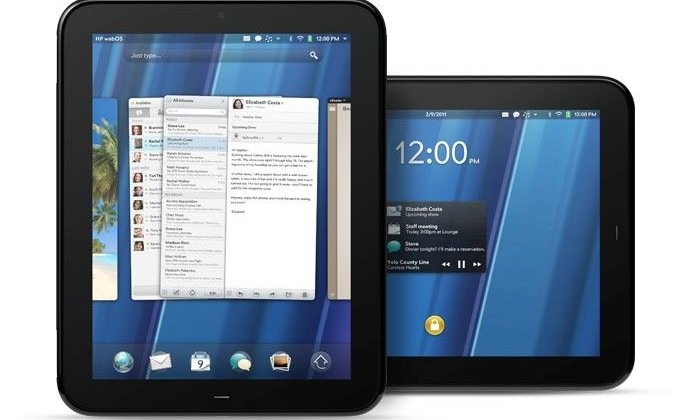 Speculation that Samsung will purchase webOS from HP continues, with the latest whispers out of notebook manufacturers suggesting that it's the little-loved smartphone and tablet platform that the Korean firm has its eye on, not HP's PC business. Samsung has already snapped up the former VP of HP's PC marketing team, DigiTimes reports, to give it a boost in its notebook sales; now, so the talk goes, it's considering a play for webOS.
HP's PC business has relatively low margins, the sources point out, which could end up being a drag on Samsung's high margin businesses like display panels and DRAM. webOS, meanwhile, could represent increased software strength and greater independence from Google and Microsoft.
Whether HP would be amenable to a sale remains to be seen, however. Although Samsung has been seen as one of the most likely candidates to be interested in using webOS, and HP's own VP for the platform has said the company is seeking "the best hardware partner for it," there's also the suggestion that licensing, not a sale, is the preferred strategy.
Samsung Electronics chairman Lee Kun-hee reportedly warned the company's execs to "pay attention to the fact that IT power is moving away from hardware companies such as Samsung to software companies" in the aftermath of the Google/Motorola acquisition, and said that Samsung would "more actively seek mergers and acquisitions." At the time, Samsung denied it had any imminent purchases in the works, and both it and HP have declined to comment on this new batch of rumors.
HP is looking to spin-off its PC arm, and it could be that the company's ex-VP of PSG marketing, Raymond Wah, is all Samsung needs to give its notebook business a boost. Samsung is currently facing no small amount of pressure on both its Android and Windows Phone lines: Apple continues to be a thorn in the side, with its segment-dominating iPad and iPhone along with multiple patent suits against Android-based Samsung phones and tablets, while Nokia's close partnership with Microsoft leaves the Finnish company in a stronger position than other Windows Phone licensees. Motorola Mobility looks to be a similarly favored player when it comes to future Android devices.
If HP decides a webOS sale is really not the direction it wants to move in, then the other half of Lee Kun-hee's strategy, mergers, could be a better fit. By going into an exclusive partnership with Samsung around webOS, the company could recoup some of its $1.2bn investment in Palm but divorce itself from responsibility of software development, product lines and support. Both webOS and Samsung's own bada platform offer strong support for HTML5 apps, meaning the company could in fact look to integrate aspects of both with little in the way of changes demanded from developers.