Samsung sets sights on stylus to beat iPhone and iPad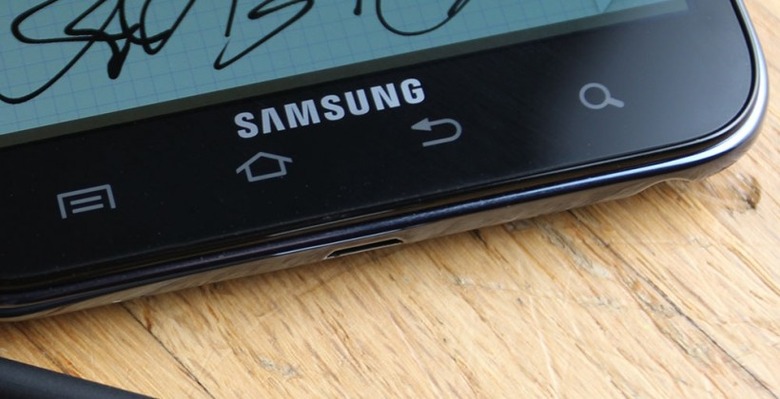 Samsung is set to have a pen-happy August with the arrival of styli-stroked slates large and small, as the company attempts to bypass the iPad and iPhone and establish its own niche. Challenging Apple's full-sized tablet is the Samsung Galaxy Note 10.1, announced back in February and finally hitting shelves worldwide this month in WiFi-only and HSPA+ flavors; however, long-standing rumors suggest a smaller "phablet" is also in the pipeline for an August reveal, replacing the Galaxy Note.
The original Note – a 5.3-inch smartphone/tablet hybrid with an active digital pen for more precise handwriting recognition and sketching – was unveiled roughly a year ago, and despite initial skepticism built up a loyal following of users. It also paved the way for significantly larger screen sizes in smartphones; until then, sub-4-inches had generally been seen as the limit for handsets.
For the Note 2, meanwhile, the rumors suggest a switch to a quadcore processor – as in the best-selling Galaxy S III - and a larger screen, up to 5.5-inches. However, narrower bezels are said to have kept the overall size of the new Note down to the same sort of dimensions as its predecessor, if not making it smaller.
As for the Note 10.1, the tablet arrives as Samsung's larger devices are embroiled in ongoing legal battles against Apple in courtrooms across the globe. Apple's argument is that Samsung has blatantly copied its iPad style and functionality, something which Samsung strenuously denies; either way, while Samsung leads the non-iPad tablet pack for sales, its models still lag behind significantly in overall marketshare.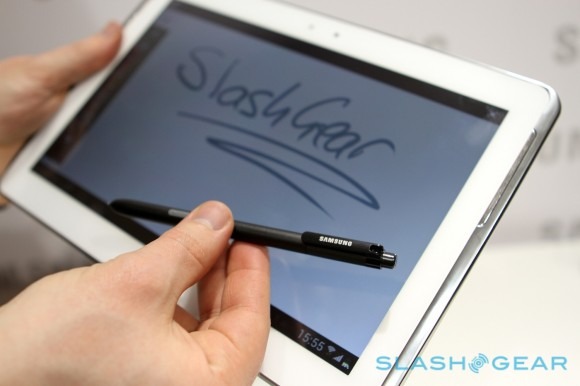 Pen-abilities could, so Samsung's argument goes, sway all that. The Note 10.1 is being targeted at digital artists – Photoshop Touch comes preloaded – along with students and those making copious digital notes; the new Galaxy slate also has a split-screen mode that can show two apps simultaneously, with support for clipping text and other content from one pane to another, similar to Microsoft's Courier concept or the Taposé app for iPad. Although the stylus has fallen from fashion, there are signs a revival could be approaching; Microsoft's Surface Pro, for instance, pairs Windows 8 with a digital pen for easier content-creation.
The Galaxy Note 10.1 looks likely to arrive on Verizon and/or AT&T later in 2012, with Samsung having already confirmed that an LTE version is in the pipeline. Meanwhile, the company has announced both an August 15 event teasing something stylus-related and a later August 30 press conference at the start of IFA 2012. SlashGear will be at both to bring back all the news.