Samsung August 15th event teases new Galaxy Note form factor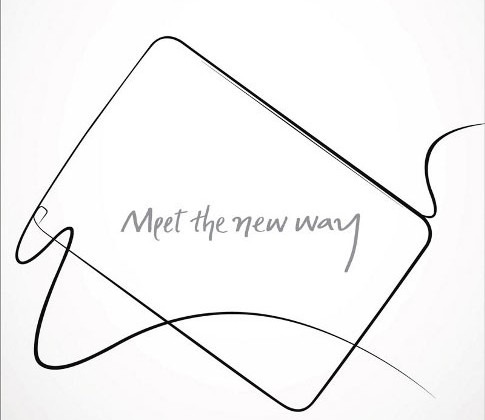 This week we've gotten an invitation to an event that'll take place on the 15th of August right here in the United States well before the IFA 2012 event that'll take place later in the month. What the invite appears to tease is a whole new form factor for the Samsung Galaxy Note lineup – perhaps the 10.1 Galaxy Note tablet, perhaps a new larger 5.5-inch Galaxy Note phablet – or perhaps something altogether new. Clues include the ever-so-thin lines around the device shown in the invite which make for a mobile device, a pen of some sort, and maybe even a built-in cover.
The device – or devices – that'll be revealed at this August 15th event will include an S-Pen as past Galaxy Note devices have, and will likely be rather thin. With the styling around the edge of the device we expect there will be an amazingly thin edge around the device's display, and the extra flourishes around the left and the right more than likely simply signify the playfulness of the whole unit. On the other hand, the bend in the upper right (or just the right, however you look at it) may be a clue on how the device will have a cover of some sort.
The Galaxy S III had (and has) an official cover made by Samsung which connects to the device with a full battery cover replacement. Such a cover may be ready to roll with the Samsung Galaxy Note 10.1 or it might be that they've decided to build it right in and make it non-removable. Unlike earlier iterations of the Galaxy Note 10.1 we've seen, this version will likely enter the states with a built-in holder for the S-Pen like the Galaxy Note device already on the market.
Later in the month at IFA 2012 in Berlin we're expecting the Galaxy Note 2 to be revealed with a 5.5-inch display. This device has also been tipped as having essentially the same dimensions as the first Galaxy Note, but with a much thinner border around the display so that it might expand across the device freely. Have a peek at the timeline below on Galaxy Note devices to see what you can figure from all the clues and tips!