Samsung readies anti-Apple "hard-line stance" and $200m legal fund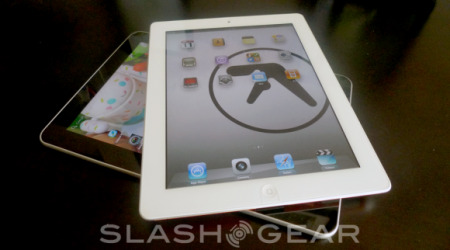 Samsung may have been reasonably magnanimous in its defeat of Apple's US preliminary injunction attempts, but the Korean company's execs haven't lost their fighting spirit even if it's generally only wheeled out when off the record. "If we win in Paris as well, that's truly a big blow to Apple ... We are ready to aggressively sell the Tabs" a Samsung exec told the Korea Times on condition on anonymity, while CEO Choi Gee-sung has confirmed a $200m legal fund has been put aside to field Apple's courtroom attacks in 2012.
Apple had sought to block sales of the Samsung Galaxy Tab 10.1 in the US and Australia, claiming the Android tablet overstepped the mark when it comes to aesthetic similarities between it and the iPad. Courts in each country disagreed, however, with the US judge denying the injunction and an Australian appeals court overturning one there.
A reluctance to negotiate or settle looks to have increasingly been Samsung's strategy as tensions between it and Apple grow. The Cupertino company is believed to have offered to license at least some of the UI tech in iOS to Samsung in late 2010, though any potential deal collapsed for reasons currently unknown. At one point, Samsung's lawyers admitted during the ongoing Australian legal case, the company had an "informal policy of not suing Apple" though that has now been replaced by a more strident approach as smartphone sales remain buoyant.
"This is another factor why Samsung has been maintaining its hard-line stance against Apple" another unnamed Samsung executive told the paper. "The US ruling is expected to fuel more momentum for it to further strengthen the existing stance."
Had Apple succeeded, it could have seen Samsung's tablet range off the market during the all-important holiday shopping season. "We are confident that we can demonstrate the distinctiveness of Samsung's mobile devices when the case goes to trial next year" the company said in its official statement following its US court win last week.