Samsung admits "informal policy of not suing Apple"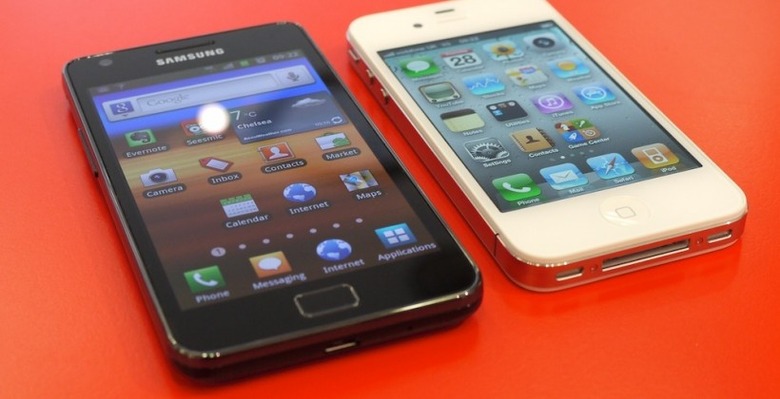 Samsung has admitted it had an "informal policy of not suing Apple for patent infringement" so as to protect its supplier role for iPhone and iPad components, alleging that it overlooked Apple knowingly using 3G telecoms tech without first licensing it until the point that the Cupertino company fired off a lawsuit of its own. The Korean company's legal team claims patent licensing negotiations were underway up until April this year, SMH reports, and that Apple knowingly went ahead and infringed when talks floundered. The Australian court presiding over the 3G patent case has scheduled a full hearing for March 2012, despite Apple's demands for a later date.
"In effect the informal policy of not suing Apple for patent infringement was terminated when Apple sued Samsung for patent infringement in California and then elsewhere ... Apple was on notice that it was infringing Samsung's essential 3G patents from April 2011 at the very least and thereafter proceeded with its eyes wide open to take steps ultimately in Australia in October that involved infringement of patents" Samsung legal team
Apple fought strongly for an August 2012 hearing, claiming it could not be ready to present its case in time for late Q1. However, the judge on the case – Justice Annabelle Bennett, who granted Apple a preliminary injunction against Samsung's Galaxy Tab 10.1 in Australia earlier this year – denied the request, on the basis that by then it was entirely possible that Apple could have a new iPhone on the market and Samsung would "have to recast [its] entire case to deal with a new product."
In return, Samsung agreed to hold off plans to seek a ban on iPhone 4S sales in Australia until the March hearing. Patent law experts are describing the decision as the first time Samsung has been able to lead the process somewhat in this entire saga, though its use of 3G patents as a potential weapon has also earned the company an investigation over alleged abuse of those standards.