Apple's US Samsung sales ban demands refused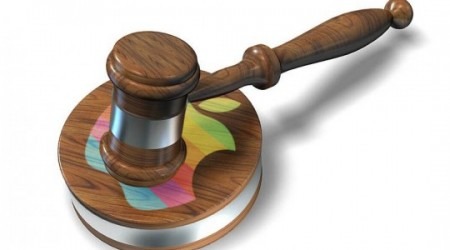 Apple's attempts to have Samsung's smartphones and tablets banned from sale in the US have been rejected in the US courts, with a ruling late on Friday throwing out the possibility of a preliminary injunction. "It is not clear that an injunction on Samsung's accused devices would prevent Apple from being irreparably harmed" US District Judge Lucy Koh concluded in the San Jose court, Reuters reports, arguing that Apple had not sufficiently demonstrated that its design patents would not be overturned in the eventual trial.
"Apple has established a likelihood of success on the merits at trial [for some of the smartphones cited]" Judge Koh suggested, indicating that the design Samsung had used for some of the contentious handsets did appear to fall foul of Apple's patents at this early stage. A similar case for at least one Samsung tablet was likely to be made, she continued. However, Apple had failed to sufficiently convince that it could overcome Samsung's challenges to the validity of the patent, something essential if a preliminary injunction is to be granted.
While Apple is yet to comment on the decision, Samsung said that it welcomed the ruling and felt confident that it could successfully debunk the patents involved:
"Samsung welcomes today's ruling denying Apple's request for a preliminary injunction. This ruling confirms our long-held view that Apple's arguments lack merit. In particular, the court has recognized that Samsung has raised substantial questions about the validity of certain Apple design patents. We are confident that we can demonstrate the distinctiveness of Samsung's mobile devices when the case goes to trial next year. We will continue to assert our intellectual property rights and defend against Apple's claims to ensure our continued ability to provide innovative mobile products to consumers" Samsung
The US victory for Samsung is another stage in its gradual success at getting products onto store shelves and keeping them there. Last week, an Australian appeals court overturned a preliminary injunction on the Galaxy Tab 10.1 in the country, though an Apple appeal to the High Court saw the ban on sales drawn out until December 9.
Meanwhile, Apple has been forced by courts to submit a list of suggestions for possible ways Samsung could skirt its patents with future tablets. The list, revealed yesterday, contains such possibilities as "the front surface should have substantial adornment as opposed to a sleek clean surface" and "profiles should not be thin and the interface should have a cluttered appearance."
[via Android Community]