Apple squeezes out longer Samsung tablet ban in Oz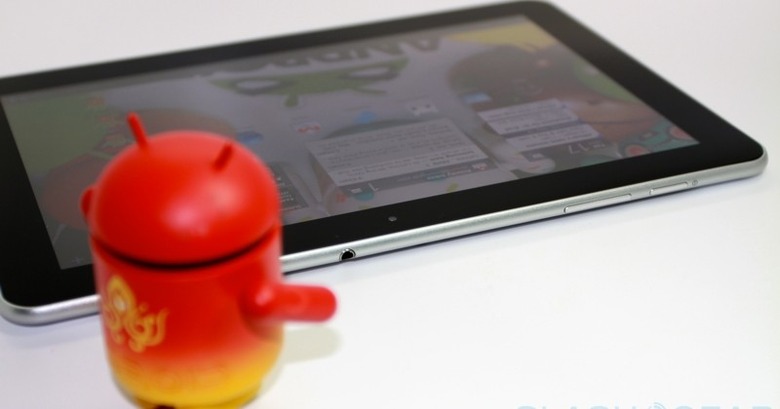 Apple has managed to extend the Samsung Galaxy Tab 10.1 sales ban in Australia for a further week, despite an appeals court describing the block as "clearly wrong", after an appeal of its own to the high court. Samsung had been given permission to put the 10-inch Android tablet on sale in the country from today, but Apple squeezed in a quick appeal request which forced an extension to the injunction until December 9, ABC reports.
However, while the delay is likely to be increasingly frustrating to Samsung, legal experts doubt it is a sign that Apple has a wildcard up its sleeve. "I actually don't think there is a huge amount to read into this" IP law expert Peter Black told the SMH, blaming time constraints for the delayed appeal. "It would not have been logistically possible for the High Court or Apple and Samsung to hear the special leave application this week ... so it'll be heard next week."
In the meantime, the Australian High Court judges would not want Samsung's tablet to go on sale, until they had the opportunity to review Apple's case. Samsung had not confirmed it would put the Galaxy Tab 10.1 onto store shelves immediately when the injunction was lifted, but given the company stridently protested against any delay as potentially lethal to the slate and its holiday sales potential, rapid retail availability seemed likely.
The extension is to allow the High Court to decide whether Apple can apply for special leave to appeal. Originally a trial in 2012 – with the sales block continuing through to that point – had been expected, until Samsung's appeal met with favor this week.
[Thanks Matt!]