Samsung prioritizes OLED as LCD spun off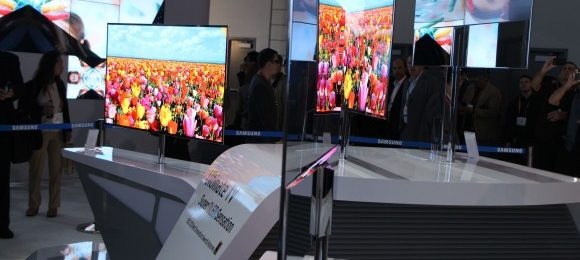 Samsung has confirmed plans to divorce its LCD business, spinning off the slumping screen division as Samsung Display Company Ltd on April 1 after which point it will operate as a new corporation. Word of the plans broke earlier this month, with Samsung confirming rumors that it was considering a spin-off within the next few months; however, that decision came earlier than predicted, the BBC reports, leaving Samsung free to focus on OLED technology.
"The spin-off will allow us to make quicker business decisions and respond to our clients' needs more swiftly," Donggun Park, executive vice president and head of Samsung's LCD business said. "Through enhancements in business competitiveness, we will continue to provide superior products and services for the market."
However, while Samsung Display Company may be competitive and swift, the real interest in the screen segment looks to be centering on OLED. Samsung has been tipped to tackle the Japanese market – which it abandoned some years ago – with a new line-up of high end LCD and OLED sets; the company demonstrated a 55-inch OLED HDTV at CES in January.
Samsung bought out Sony's share in the S-LCD joint-venture in a $940m deal last December, and Sony subsequently slashed its own OLED development budget; the Japanese company has cited its poorly performing LCD and TV arms as a key cause of struggling profits.