Samsung planning high-end LCD and OLED Japanese re-launch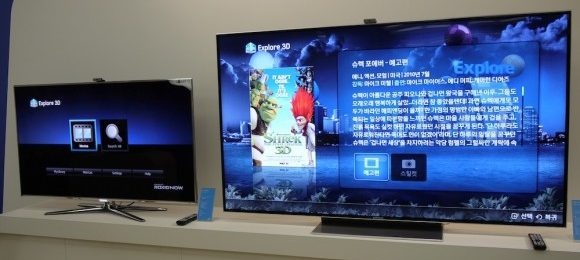 Samsung is eyeing a return to the Japanese TV market, reports in the country have claimed, with a line-up of high-end LCD and OLED sets to grab marketshare as rivals like Sony flounder. The Korean company is considering launching a new Japanese range as early as 2013, the Nikkei [registration req] claims, seemingly targeting the top end of the market rather than getting mired in the over-competitive entry- and mid-level segments.
Samsung had dropped support for the Japanese market back in 2007, over concerns it was unable to satisfactorily compete with homegrown firms like Toshiba, Sony and NEC. In the years since that decision, however, Japan's native vendors have struggled to compete, with Sony recently selling up its stake in the S-LCD joint-venture with Samsung amid diving performance of its LCD unit.
Meanwhile, Samsung has gone from strength to strength. Its new controlling role in the S-LCD business is expected to allow the company "heightened flexibility, speed and efficiency in both panel production and business operations" according to the deal announcement.
A push for OLED TVs will see Samsung take on LG directly, its arch-rival already committed to bringing a 55-inch OLED set to CES 2012 next week and expected to launch it commercially late in the year. Samsung has also been tipped to bring a similarly-scaled OLED HDTV to the tech show; SlashGear will be there to bring back all the details.
[via Reuters]