Samsung offers free Flip Cover and TecTiles for GS3 and Note II owners [Update: All gone!]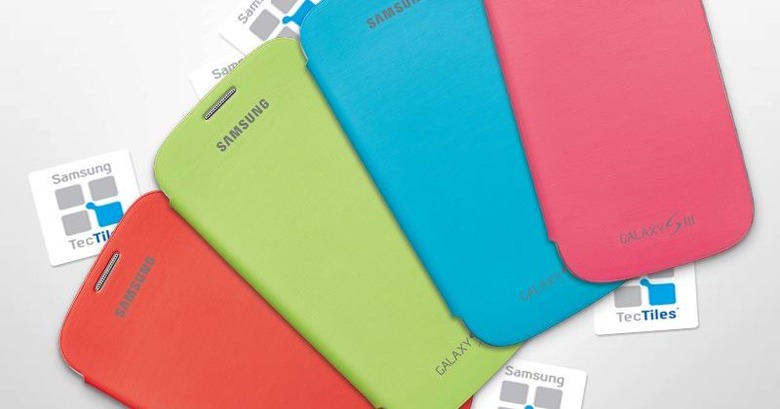 Samsung has launched a promo to help Galaxy S III and Galaxy Note II owners beat the post-holiday blues, with the promise of a free Flip Cover and free NFC TecTiles in return for registering their device. The offer, available to Samsung owners in the US, requires users to register their handset on the company's Facebook Owner's Hub, with a "customized care package" of accessories in return. [Updated after the cut]
The Flip Covers for the Note II and Galaxy S III are Samsung's official folio-style protection for the handsets. They involve replacing the battery cover, and have an attached flap – available in different colors – which covers up the display. Earlier this year, Samsung began offering holiday bundles for the GSIII and Note II, though they were priced from $39.99.
As for the TecTiles, they're adhesive NFC tags which allow the handsets to be easily set into different modes – such as silent, or driving mode – by tapping them on the stickers. They can also be set to load apps or specific webpages, so if you always run the Sonos controller app when you walk in the front door, you can have a TapTile on the doorframe to trigger it automatically.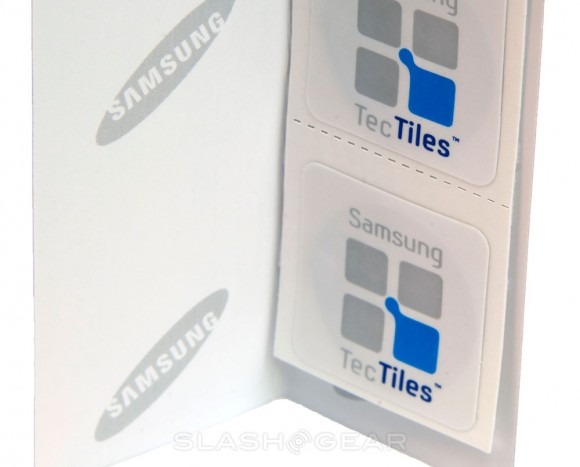 Of course, in return for the "care package" you'll be giving Samsung some extra personal details, including your basic Facebook information – name, gender, any networks you're in, your list of friends, and other public information on the social site – and your email address. If you're happy with that, you can find more details – and a link to the Samsung Owner's Hub – here.
Update: Looks like Samsung is out of stock of the freebies – we're hearing that new sign-ups are being told they'll have to buy the accessories now, rather than get them free.