Samsung hires ex-Judge who demanded public Apple shaming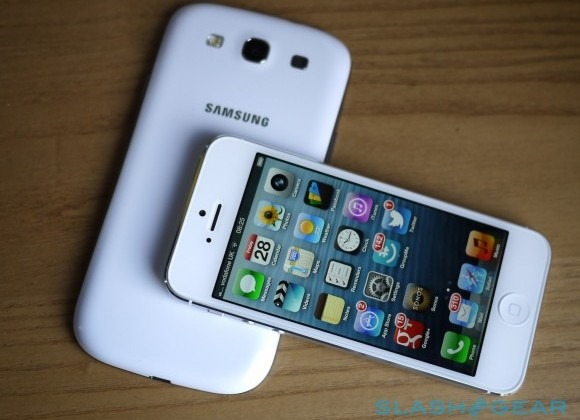 Samsung has hired the ex-judge that ruled in its favor against Apple and forced the Cupertino firm to make a public apology on its homepage, calling Sr Robin Jacob as an expert in its ITC case with Ericsson. Apple was made to post a statement conceding it had been "false and misleading" in how it initially fulfilled the court-ordered public explanation by Judge Jacob in the UK in November 2012, but now the retired judge who demanded that has been included among nine experts retained by Samsung as it battles Ericsson in the US, controversial legal commentary site FOSS Patents highlights.
While no impropriety has been explicitly suggested, the decision by both parties is already prompting controversy. Sir Jacob is acknowledged as an expert in patent law, which was in no small part the reason that he was invited back to the bench in 2012 – having officially retired from the Cour of Appeal in 2011 – to rule on the Samsung v. Apple case; that's undoubtedly the same reason that Samsung wants to secure his services.
Nonetheless, some industry observers are questioning whether Samsung's perfectly legal decision to retain the former judge is a road to PR problems, with FOSS Patents' Florian Mueller suggesting there is potential for allegations that the Korean firm is somehow "rewarding" Sir Jacob for his earlier decision. Given that the tensions between the Apple and Samsung camps seldom run quiet, it's likely to be further grist for the controversy mill. That's not least because Mueller is himself a point of contention, since he has previously been retained by both Oracle and Microsoft, Groklaw reported back in August 2012, while still commenting regularly on cases involving each company.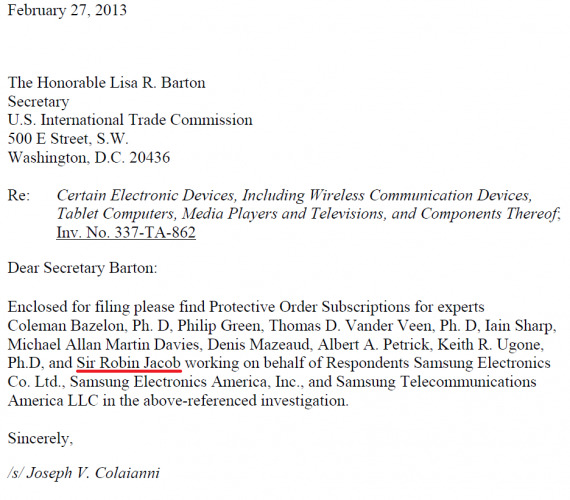 The situation is particularly awkward given the embarassing degree to which Apple was scolded in the 2012 ruling. The original judgement demanded the Cupertino firm add a visible statement to its UK site linking to an explanation that it had falsely maligned Samsung, something which the company duly posted.
However, Samsung – and the court – took issue with Apple's initial phrasing, which included references to other international rulings in a way which appeared to call into question the legitimacy of the UK decision. As a result, the court ordered Apple to replace it with one more in keeping with the intention of the initial ruling, and extended the period for which it had to be kept online.
The final spanking was a higher-than-usual award of cost damages to Samsung, which at the time Judge Jacob described "as a mark of the court's disapproval of a party's conduct, particularly in relation to its respect for an order of the court."
Sir Jacob will advise in an unspecified way on Samsung's case against Ericsson, in which the company is seeking a US sales injunction after alleging patent licensing attempts have fallen flat. The suit follows an early blast by Ericsson seeking to pressure Samsung into renewed licensing negotiations by threatening an import ban of its own.