Apple Must Pay Samsung's UK Legal Costs After iPad Copy Comment Farce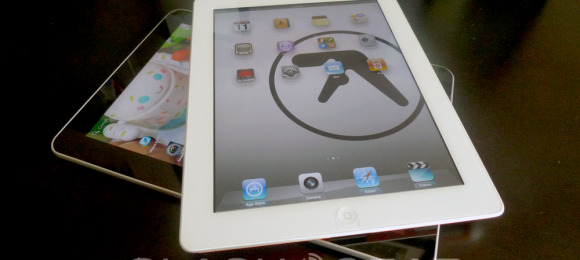 Apple has been forced to pay for Samsung's legal fees in the UK, after an appeals court decided the Cupertino firm's first public statement on the tablet copying ruling was "false and misleading." Having failed to convince a UK court that Samsung had copied its iPad design for its own tablets, Apple produced a passive aggressive statement that, while hosted on its UK site as per the judge's instructions, also cited international court decisions that described Samsung products as "uncool" copies. Now, despite having replaced that original statement - which supposedly had more than 1m hits – with a toned-down version, Apple is being made to pay Samsung's costs in penance.
"As to the costs (lawyers' fees) to be awarded against Apple, we concluded that they should be on an indemnity basis. Such a basis (which is higher than the normal, "standard" basis) can be awarded as a mark of the court's disapproval of a party's conduct, particularly in relation to its respect for an order of the court. Apple's conduct warranted such an order" Sir Robin Jacob, UK Court of Appeal
In addition to Apple's layout of the statement, the judge also took issue with its phrasing around courtroom comparisons of Apple and Samsung products. Apple added "false matter" to its statement, he says, by implying those comparisons were of actual, physical devices rather than design patents.
"There is not and has never been any Apple product in accordance with the registered design" Justice Jacob pointed out. "Apple's statement would clearly be taken by ordinary readers and journalists to be a reference to a real Apple product, the iPad. By this statement Apple was fostering the false notion that the case was about the iPad. And that the Samsung product was "not as cool" as the iPad."
Moreover, the judge also deemed that Apple had been misleading of the UK court's original decision, accusing the firm of comments "calculated to produce huge confusion" with "false innuendo that the UK court's decision is at odds with decisions in other countries whereas that is simply not true."
"The reality is that wherever Apple has sued on this registered design or its counterpart, it has ultimately failed. It may or may not have other intellectual property rights which are infringed. Indeed the same may be true the other way round for in some countries Samsung are suing Apple. But none of that has got anything to do with the registered design asserted by Apple in Europe. Apple's additions to the ordered notice clearly muddied the water and the message obviously intended to be conveyed by it" Sir Robin Jacob, UK Court of Appeal
The appeals court also disliked Apple's organization of the printed statement, which appeared in several newspapers and magazines as per the court's original decision. However, that decision had also instructed that Apple should publish the statement as soon as possible, whereas Apple argued that it had opted to synchronize publication so that it all took place on the same day. Given magazines have longer lead-times than newspapers, the appeals court deemed that Apple had not arranged for publication as promptly as it could have.
Through its original actions, Apple lost its right to bracket the full statement with its own comments – though the judge points out that it does "not preclude it from making statements elsewhere – even untrue ones" - and the period for which it must be displayed was extended from a month to a period until December 15.
[via Engadget]