Apple's mea-culpa Samsung statement hits UK homepage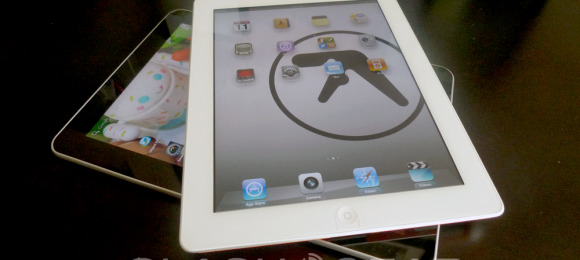 Apple has published its freshly-demanded statement of Samsung's copying innocence, having been criticized by judges in the UK for grandstanding with its initial, court mandated declaration. A new section in the footer of the Apple UK homepage now points to a pared-back statement similar to the one printed in various several UK newspapers and magazines on Friday last week, without the extra detail that roused the fury of the judiciary in an appeals court on Thursday.
Rather than the original, discrete link to the separate statement page initially allowed, Apple was instructed that it must more obviously reference the ruling and its "inaccurate" depiction of it. The new footnote reads as follows:
"On 25 October 2012, Apple Inc. published a statement on its UK website in relation to Samsung's Galaxy tablet computers. That statement was inaccurate and did not comply with the order of the Court of Appeal of England and Wales. The correct statement is at Samsung/Apple UK judgement"
Apple's original statement went online last week, as demanded by the original UK ruling. However, far from being the simple explanation of Samsung's innocence, Apple used the opportunity to excerpt segments of the judgement that described its own products as "cool", and then highlight the fact that courts in other countries had decided differently about Samsung's role as a possible copycat.
Even the timescale for the statement's amendment is not what Apple was hoping for. When told that it would have to replace the page, lawyers for the company argued that it would take fourteen days to complete, a timescale that met with incredulity from at least one of the three appeals judges.
Instead, it was decided that Apple would have 48 hours to make the changes, a deadline that the company has now worked within. Exactly how many people will actually see the new footer, click on the link and, indeed, alter their intentions to buy an Apple product is difficult to ascertain, of course.
Samsung / Apple UK judgment

On 9 July 2012 the High Court of Justice of England and Wales ruled that Samsung Electronic (UK) Limited's Galaxy Tablet Computers, namely the Galaxy Tab 10.1, Tab 8.9 and Tab 7.7 do not infringe Apple's Community registered design No. 0000181607-0001. A copy of the full judgment of

the High Court is available from www.bailii.org/ew/cases/EWHC/Patents/2012/1882.html.

That Judgment has effect throughout the European Union and was upheld by the Court of Appeal of England and Wales on 18 October 2012. A copy of the Court of Appeal's judgment is available from www.bailii.org/ew/cases/EWCA/Civ/2012/1339.html. There is no injunction in respect of the Community registered design in force anywhere in Europe.