Apple scolded over Samsung "copy" statement: Gets 48hrs to replace it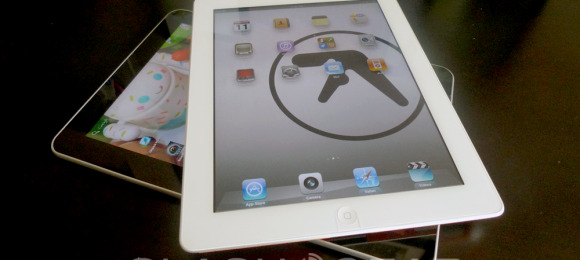 Apple has been reprimanded by the UK court of appeal over its passive-aggressive handling of the "Samsung did not copy us" statement, and ordered to replace it with a new explanation on its UK homepage. The original, court-mandated statement was published last week, with Apple setting out a UK court ruling that Samsung had not copied the iPad with its tablets on a standalone page accessed from a link in the homepage footer. However, Bloomberg reports, Apple's choice of words did not meet with judicial approval, and now the Cupertino firm must publish a more obvious statement and leave it on its homepage until December 14.
That linking was permitted by the initial judgement – Apple was previously under no obligation to present the statement any more obviously – but the text Apple composed was less factual in its stance than had been expected. Apple acknowledged the UK ruling, but went on to point out that courts in Germany and the US had ruled differently, closing with the statement that other jurisdictions felt that Samsung had indeed copied.
Apple has 48 hours to post the new statement, the judges said, refusing to listen to complaints that it would take longer to achieve. Apple had objected that it would take 14 days to make the amendments, a concern that one of the trio said he "cannot believe." The notice was "untrue" and "incorrect" Apple was scolded.
"Apple must now within 48 hours publish a correction on their homepage with a link to the corrected statement in not less than 11-point font" Darren Smyth, EIP Partners
Lawyers for Apple argued that the company had acted in the spirit of the ruling, and pointed out that it was "not designed to punish" and "not designed to make us grovel." Instead, lawyer Michael Beloff insisted, "the only purpose is to dispel commercial uncertainty."
Those points failed to convince the judges, however. "I'm at a loss that a company such as Apple would do this," Judge Robin Jacob said of Apple's original statement. "That is a plain breach of the order."
[via Guardian]