Apple loses Samsung tablet appeal: Must pay for apology adverts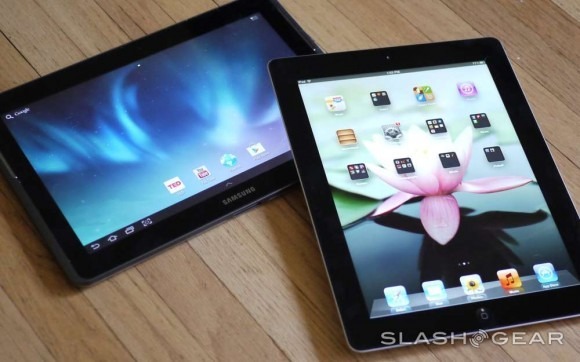 A London High Court judge ruled back in July that Samsung hadn't copied the Apple iPad with its Galaxy Tab 10. As you might expect, that really didn't set well with Apple who remained convinced that Samsung was slavishly copying everything it produced. Apple appealed the court ruling and as of this week, Apple has lost that appeal with the judge again ruling that Samsung didn't copy the iPad.
The judge humorously stated when he made the initial ruling that the Samsung tablet wasn't "cool" like the iPad because it lacks the "extreme simplicity which is possessed by the Apple design." It wasn't humorous for Apple was the fact that the judge ordered Cupertino to run advertisements stating that Samsung had not copied the iPad.
The judge that oversaw the case is Judge Birss, and the judge stipulated that the ads noting that Samsung hadn't copied iPad had to remain on Apple's website for at least six months. The judge also stipulated that Apple would have to run other ads "to correct the damaging impression" that Samsung was copying Apple designs. The ads are to be placed in various magazines and newspapers.
Apple may have lost in this round of the patent battle with Samsung, but it has had success in winning sales bans on some Samsung products around the world. The biggest win Apple has racked up so far was when a jury in the US ruled for Apple in the patent battle and awarded them $1.05 billion after it was found that Samsung infringed on several Apple software patents. Naturally, Samsung is appealing the verdict. Perhaps Samsung will have to run ads on its website and in magazines stating that it copied Apple designs.
[via BBC News]