Samsung Galaxy Tab headed to Verizon, Sprint & AT&T; Euro carriers spill price details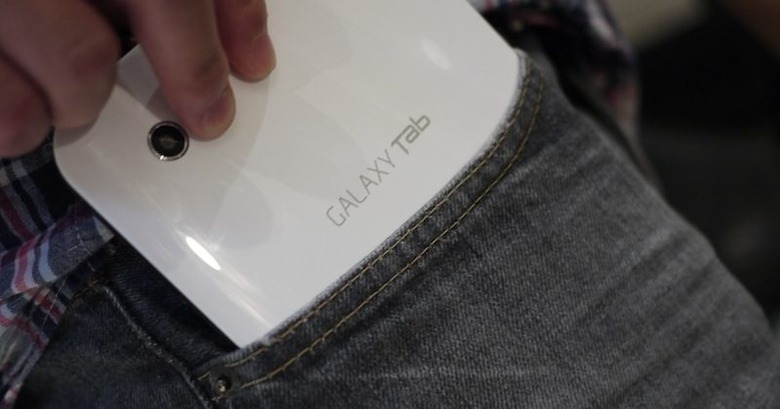 Slow is the drip of Samsung Galaxy Tab pricing information; vast is our desire to get our hands on the Froyo slab.  After SIM-free figures for Germany and the UK emerged, the Wall Street Journal is now suggesting that Verizon, Sprint and AT&T have all signed up for their own version of the 7-inch slate.  Meanwhile, it seems reps for T-Mobile and Vodafone in Germany were more talkative than they ought to be while at IFA, both revealing some figures of their own.
According to ARMdevices, while at IFA 2010 both carriers confirmed that they'd be offering the Galaxy Tab at €799 if bought without a new, two year agreement.  If users opted for the subsidized version, they'd get it for €200-300 outright but be tied into a two year data plan costing €40 per month for a 5GB allowance.
The WSJ, meanwhile, heard from three separate sources about the carrier involvement, though it comes as little surprise.  Samsung confirmed to us at IFA that they were producing multiple models for the US market, as they have done with the Galaxy S family of Android smartphones.
Samsung Galaxy Tab hands-on:
[vms 99fe63f3e0041f02638a]