Samsung Galaxy Tab gets €799 unlocked German pricing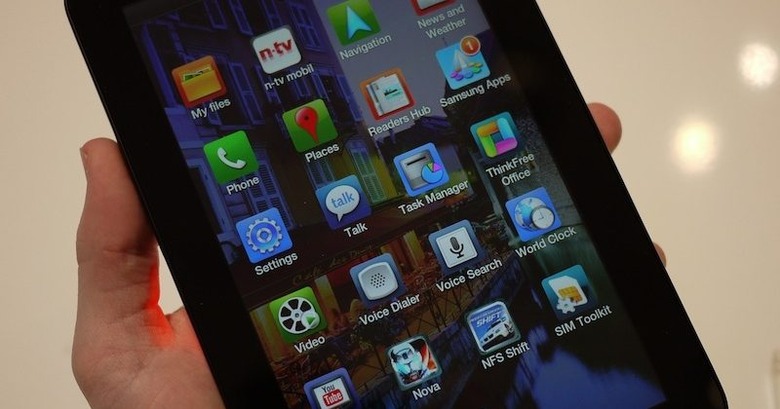 We may receive a commission on purchases made from links.
Samsung's Galaxy Tab was always expected to have a high sticker price for the unsubsidized European model, and it seems Amazon Germany has dashed any hopes that it might not be the case.  The online retailer is now listing the Froyo slate for a whopping €799 ($1,030).
That gets you the 7-inch Super TFT display, 1GHz Hummingbird processor, WiFi b/g/n, Bluetooth 3.0 and an unlocked HSDPA/HSUPA modem, of course, but it's still considerably higher than we'd hoped it might be.  Subsidized prices are tipped at somewhere in the region of $200 to $400, according to the latest leaky figures, still leaving plenty of room for an expensive US SIM-free model.
Samsung told us that they plan to launch variants of the Galaxy Tab on multiple carriers in the same territory, as they've done with the Galaxy S in the US, so the one hope might be that competition between operators pushes the subsidized price down.  However, that's still likely to leave anyone looking for a contract-free Galaxy Tab paying through the nose for the privilege.
Samsung Galaxy Tab hands-on:
[vms c728867a567e8c1bb4e5]
[via NetbookNews]