Samsung Galaxy Tab gets £617 "confirmed" UK price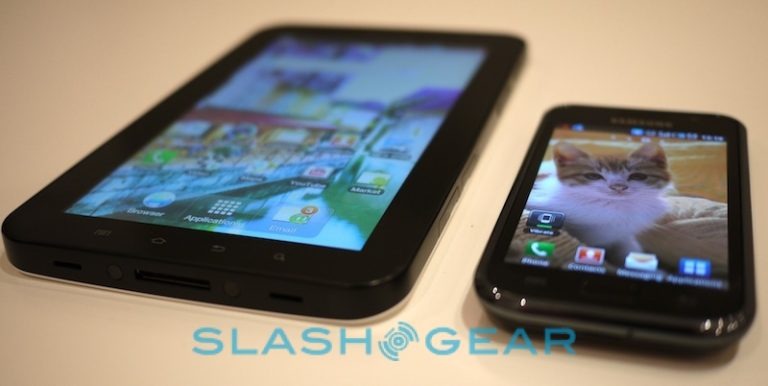 First Germany, now a confirmed Samsung Galaxy Tab price for the UK.  Hot on the heels of Amazon Germany pricing up the Android 2.2 Froyo slate at €799 for the unlocked, SIM-free version, UK retailer Clove has listed the Galaxy Tab P1000 for £616.88 including tax ($949), a figure which they claim is "confirmed".
That's a little cheaper than Amazon – it's worth noting that Clove are offering the 16GB version of the Galaxy Tab, while Amazon aren't saying exactly how much storage their model has – but still on the high side.  Samsung appear to be pushing for subsidized network sales through carrier partners, so that users can take advantage of the Tab's integrated UMTS/HSPA modem, but the thought of being locked into a mandatory 18-24 month package (for at least data, but likely to include voice service as well) isn't proving appealing to many.
[vms 99fe63f3e0041f02638a]
Samsung did tell us that they're still in negotiations with carriers regarding data plans, which leads us to hope that they're pushing for more monthly allowances at lower prices (similar, perhaps, to the iPad packages), but so far no carrier has revealed their tariffs for the 7-inch slate.  More on the Galaxy Tab in our two hands-on previews here and here.