Samsung is reported to be revealing not only their Samsung Galaxy S7 hero phone, but a spherical, VR-friendly camera called Gear 360. This device, the Samsung Gear 360, has been teased as quite akin to what we've reported under a different name late last year: DUO PIXEL. That device, we'd gathered, would work somewhat like the Ricoh Theta camera, capturing two photos or two videos at once, combining them to create one spherical piece of media.
The obvious major use-case for this new media is publishing for the Samsung Gear VR. With the Samsung Galaxy S7, users will be able to view virtual reality content using the Gear VR, which in turn will be stuffed with new, user-shot media captured with the Gear 360.
The images you see above and below are mock-ups. The image above uses a Kodak PIXPRO SP360 camera (heavily Photoshopped), while the image below uses the Ricoh Theta S.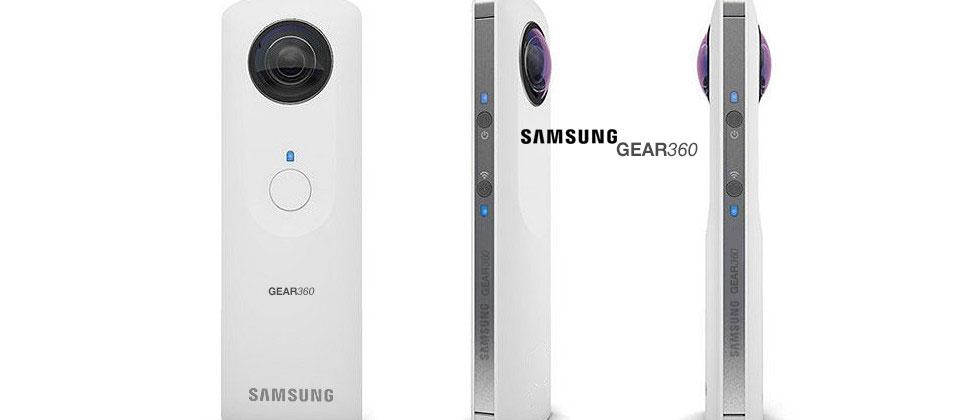 It is according to SamMobile that we'll see the Samsung Gear 360, a device "capable of capturing 360 degree imagery using two 180 degree fisheye lenses."
Sound like what you see above?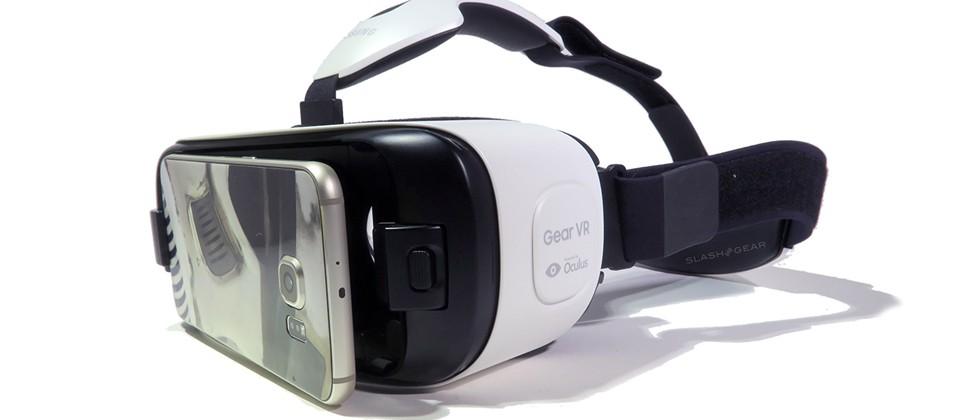 ABOVE: Samsung Galaxy S6 with the Samsung Gear VR
It's also suggested that, like the Ricoh Theta, this Gear 360 has its own battery and connects to your smartphone using Bluetooth – if you want. You can also capture media without the aid of a smartphone.
SamMobile also suggests that the Gear 360 will work with a Gear 360 Connect app (to connect to the camera via your smartphone), and a Gear 360 Gallery which will lend itself to both smartphone-only and Gear VR use.
Of particular interest inside this app is the ability to view through the camera using "VR view". There's also word that single-lens capture mode is delivered in 1920 x 1920 pixel shots, which suggests that we are, indeed, working with full circular lenses.
Samsung Unpacked details revealed: February 21st is the big day
The folks at SamMobile give the code name SM-C200 for this Gear 360 device. This code can be found in a Bluetooth registration with the Design Description "Action Camera".
This leads us to believe that Samsung may be revealing a product more like the Kodak PIXPRO SP360 – an action cam with a single fisheye lens.
That'd allow Samsung to attack on two fronts – one on the emerging spherical media capture market, the other on the GoPro-dominated action camera market.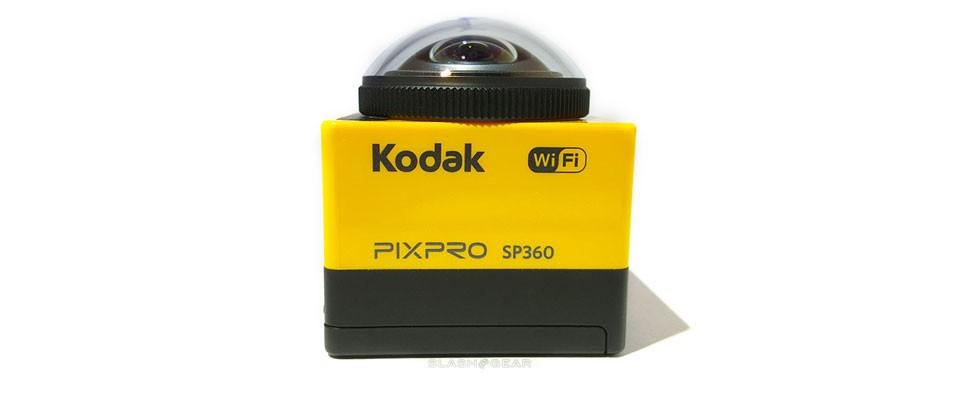 Any way you look at it, Samsung is eventually going to go into the spherical media capture market. We're crossing our fingers that they'll be going Beyond be sooner rather than later.