Samsung's "Project Beyond" camera explained in a video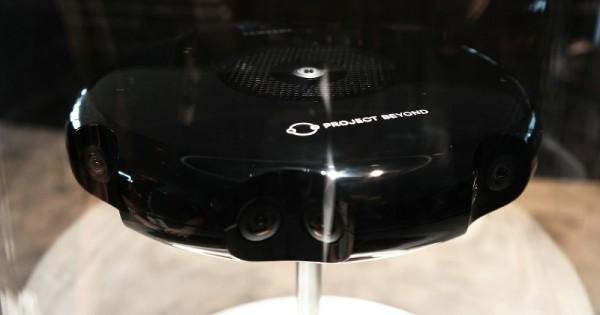 The Samsung Gear VR is already notable and interesting just for the fact that it completely commoditizes virtual reality by turning the headset into just a smartphone accessory, an accessory to an expensive smartphone at that. Samsung apparently wasn't done yet. It is now generating some hpye and interest when it revealed its "Project Beyond", a rather weird looking, tripod-mounted camera that is designed to record the world in complete 360 degrees. And now we have a video explaining how and what for.
Creating computer-generated content for VR is perhaps a tad easier than content that is recorded from the real world, considering the amount and types of equipment needed to pull off the illusion. Attempting to make that process a lot easier, Project Beyond provides the tool to make that possible. The disc-shaped contraption has 16 cameras around the edges, plus one at the very top, to give a complete view of the world around the camera, minus the part occupied by the tripod. The effect is that you get something like a photosphere, but without having to manually capture each frame.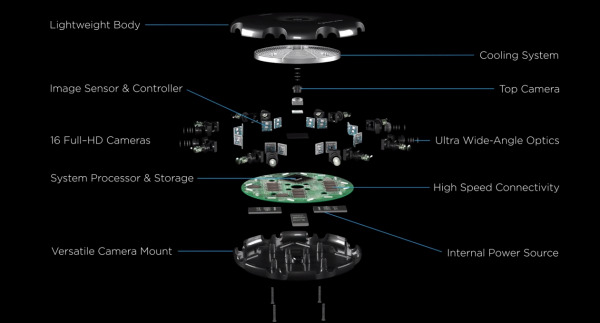 The camera has two basic purposes. The first is the recording of high-resolution video that can be viewed later on. The second purpose is a bit more ambitious, that of live streaming the camera feed to a Gear VR user. In effect, this would give the user the feeling of being in the location himself or herself, in the exact spot where the tripod is standing. At least visually speaking. There hasn't been any mention of provisions for 3D audio, but that could probably just come later or via a different device.
Nifty as it may sound, Project Beyond is unfortunately not yet available for purchase. The Gear VR itself goes to market next month, but this camera still only exists as a prototype made by Samsung Research. Samsung does promise that Project Beyond videos will be available to Gear VR owners immediately, so at least we will know if the camera works as advertised even before it becomes a commercial product.
SOURCE: Samsung