Samsung has seemingly confirmed that there will be two variants of the Galaxy S6 smartphone, with one – the Galaxy S6 Edge – expected to use a curved touchscreen. The new flagship will make its official debut at Samsung's pre-Mobile World Congress event in just a few weeks time, but two support pages for the Galaxy S6 (referred to by its SM-G920X product code) and the S6 Edge (as the SM-G925X) have already sprung up. Although neither has anything so useful as product shots or even diagrams of what the handsets will look like, it's apparent confirmation that the curved side-screen first used on the Galaxy Note Edge isn't quite ready for mass-market use.
The Edge is a variant on the Galaxy Note 4 phablet, identical in all specifications but one. Where the Note 4 has a regular, flat Super AMOLED display, the Note Edge has a curved screen that wraps around the right edge of the phone.
Samsung uses that variously as a notifications ticker, a control bar, a shortcut launcher, and a navigation bar.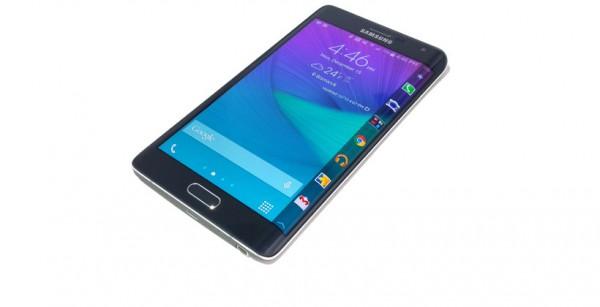 However, the extra tech involved in a curved display meant the Note Edge was more expensive than the Note 4, and Samsung opted to offer both in order to keep a lower-price option on the table.
That strategy looks to be carried forward for the Galaxy S6, which was widely-expected to have an S6 Edge counterpart. Both should feature a QHD Super AMOLED screen and Samsung's own 64-bit octacore Exynos 7420 processor, together with 3GB of memory and 32GB of storage.
A 16-megapixel camera capable of 4K video recording is also believed to be included on both, while Samsung is also said to be trimming TouchWiz, its custom software suite, to be less intrusive on top of Android 5.0 Lollipop.
Teasers as part of Samsung's MWC event invitation certainly hinted strongly at a curved screen, and with Samsung currently the only company to offer such a display – though maybe not for long – it wouldn't be hugely surprising to see a more premium version of the S6 also showcasing its display creativity.
We'll know more when SlashGear heads to Barcelona for MWC 2015.
VIA SamMobile; GalaxyClub
SOURCE SM-G925X; SM-G920X