LG leaked to have "Dual Edge" screen ala Galaxy S6 rumor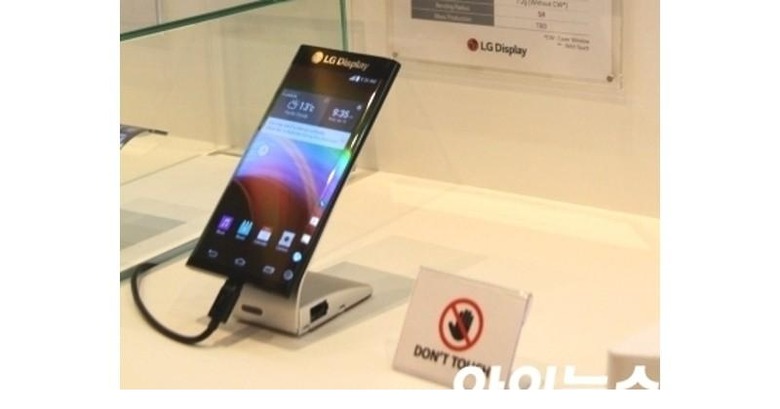 Monkey see, monkey do? Once again Korean rivals LG and Samsung might be neck to neck in fighting over "innovation", once again in the realm of flexible and curved displays in small sizes. Although it can't be considered a commercial success, especially since Samsung is advertising the Galaxy Note Edge as a "concept smartphone", albeit a very expensive one, it will be following it up with the double curved edges of the Galaxy S6 according to rumors. Naturally, LG will be doing likewise, though this time it might be by proxy.
This latest bit comes via a leaked photo from what is allegedly a very hush hush screening of LG Display's "Active Bending" screen at CES 2015. Like the Galaxy Note Edge, the demo device sports a curved edge. But like the rumored Galaxy S6 feature, it features those curves on both left and right sides of the device. The screen utilizes LG's P-OLED, a type of display that it has been singing about left and right, including in the round-faced G Watch R and most recently the new G Flex 2.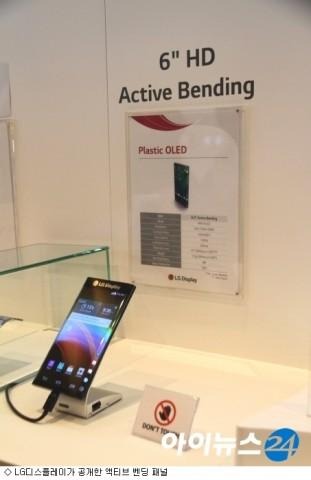 LG Display, however, is technically just the LG Group's arm that makes displays. It does not make smartphones, so the future of a "dual edge" smartphone from LG is still not settled. According to some rumors, it might actually be Xiaomi who will first benefit from that new screen tech. One rumor that has been going around is that the Chinese OEM will be revealing a "Xiaomi Arch" smartphone with said features and that Xiaomi will be getting the screen from LG. If this latest leak is the real thing, then the stars might very well be aligning.
Of course, that's not to say that LG won't be making it's own take on the dual edge smartphone just to flex its display making muscles. That said, the exact usefulness of such a design has yet to be proven, but that has never really dissuaded LG, nor Samsung, from coming up with such expensive experiments.
VIA: G for Games