Samsung Galaxy S2 is new world's longest-updated phone with unofficial Android 10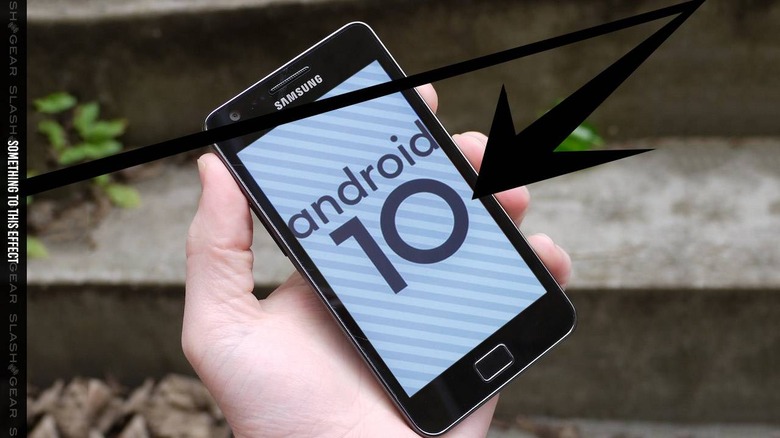 If you're willing to use unofficially-developed software coded by 3rd-party users, your phone can probably last well beyond its creator's official end-of-support date. Case in point: The Samsung Galaxy SII (or Galaxy S2, if you prefer) just got an update to Android 10. That phone was originally released in April of the year 2011, nearly 9 years ago. The Samsung Galaxy SII been long since abandoned by Samsung and Google for official software support.
Here in January of 2020, Samsung Galaxy S2 beat the HTC HD2 for longest-lasting unofficial software support – and queen of wild OS hacks. The last time we heard of a major (or majorly strange) update to the HD2 was back in 2016, around 7 years after it was first released, with Android Nougat. You can see our original Samsung Galaxy SII Review back on April 26, 2011, when the device launched with Android 2.3.3 Gingerbread.
Now, with work dating back a few months and an Alpha released in December, few intrepid creators at XDA Developers revealed LineageOS 17.1 for the Samsung Galaxy SII (I9100) based on Android Q, AKA Android 10! UPDATE: Since the Samsung Galaxy SII has been getting updates like CyanogenMod 13 based on Android Marshmallow throughout 2019, this release of Android 10 with LineageOS isn't technically the point at which the Galaxy SII beats the record set by the HTC HD2.
ABOVE: Flashback to November, 2011, when the Samsung Galaxy SII first ran an Alpha build of Android Ice Cream Sandwich. Back when we were so very young and foolish.
Since this new Android 10-based software is still ALPHA, it's not something everybody's going to want to go ahead and run right out the gate. But the fact that it's working is well worth a glance. Even if you're not the sort of person who loads 3rd-party software to your phone, this should serve to show that old devices can have new life, if only we just believe... and someone works for many, many hours at a thankless task for the pure love of the challenge.
Not working at the moment are GPS and RIL, and the display has some issues with vsync – it's not particularly fantastic. The time for this software build is still early – they're not stopping here! If you'd like to take a closer look at the software, you do so at your own risk. You can view the XDA Developers thread right this minute.
As rINanDO, XDA member and publisher of this latest LineageOS 17.1 alpha build for Galaxy SII suggests, "It finally boots and a lot of stuff is working." Meanwhile, the Samsung Galaxy Note 9 also just got an Android 10 update – the official kind.