Galaxy S9 tells us S10's secret weapon in photos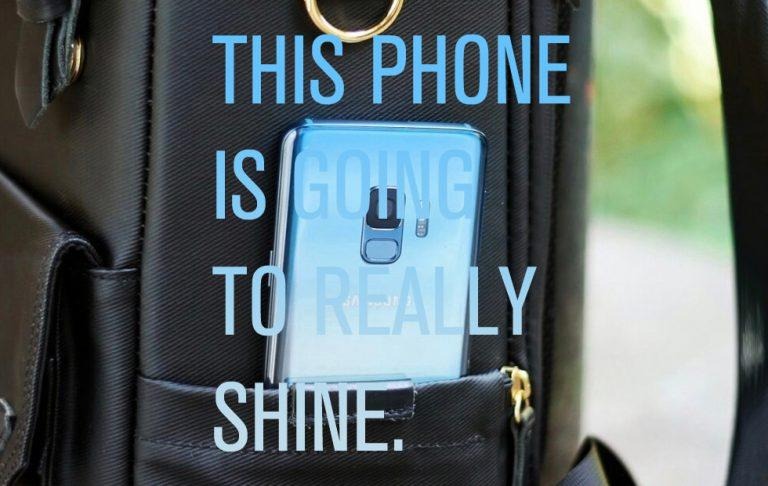 Today we've gotten our hands on a set of photos that show a couple of the biggest weapons the Samsung Galaxy S10 will come to bear. While the device itself hasn't been officially revealed by Samsung, we've had our fair share of leaks and insider tips appear and find their way to the reporting desk over the last few weeks. Today we've got some interesting visuals, to be sure.
Remember just under two weeks ago when we reported the Ice Blue variant of the Galaxy S9 was coming? Remember when we hypothesized that the Galaxy S10 might sport the gradient that was coming to the Samsung Galaxy A9 first. Look to the photos here to see what's coming up.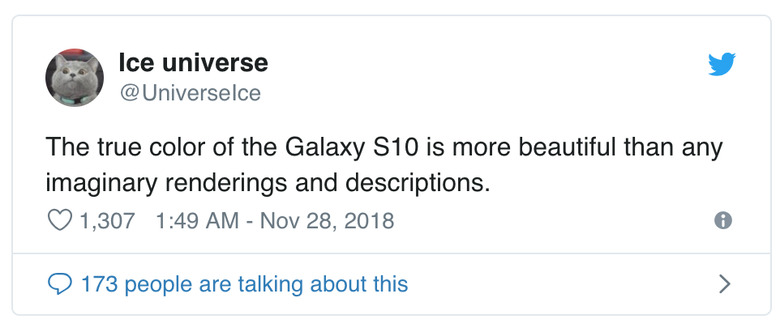 Then see a tweet from Ice Universe on Twitter from the 28th of November, 2018 – just yesterday. "The true color of the Galaxy S10," said Ice Universe, "is more beautiful than any imaginary renderings [or] descriptions." The images (posted to a Seeko.kr site, now removed) were re-posted by Ice Universe on Weibo on the 25th of November.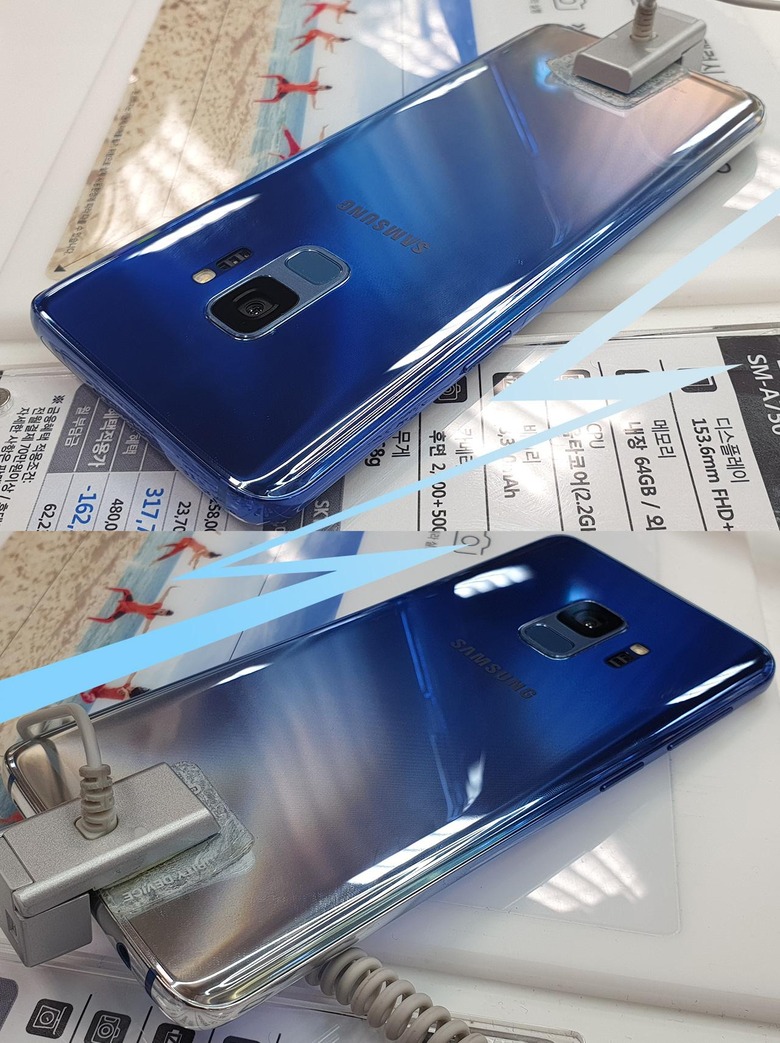 ABOVE: Two views of the Galaxy S9 in its newest "Ice Blue" color edition. This version is not a global release. BELOW: Closer views of the device.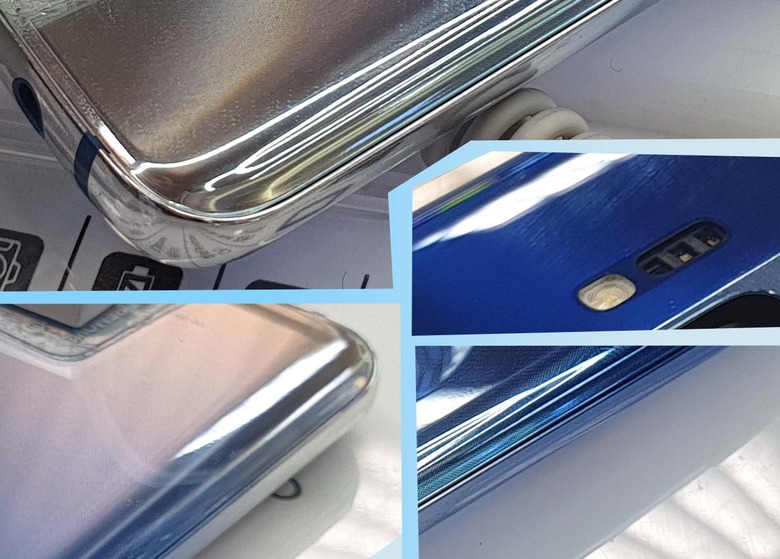 EVEN LOWER: A very shiny photo of another new Galaxy S9. Just released this week under a different name: Galaxy S9 in Polaris Blue.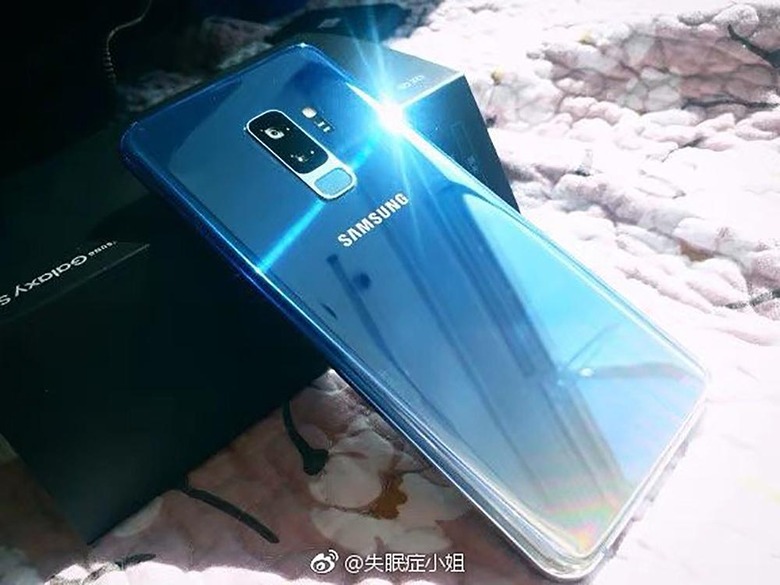 Another shiny photo (with the lens flare) was shared by 失眠症小姐 (Grapevine1592) this morning. You'll also see a photo from this same user in the pocket of a bag – that's at the head of this article. Again, note that this is the Galaxy S9 in its brand new Ice Blue tone, not a Galaxy S10. The idea is that this sort of color process will be applied to the Galaxy S10 in 2019.

ALSO NOTE: Because we've seen the following image in Samsung Health app previews, it's highly likely the Galaxy S10 will have a horizontal camera array. That or they've got some strange ideas about how the phone will unlock – with your finger? That or this is the strangest notch yet!