Samsung Galaxy S III teaser video calls you sheep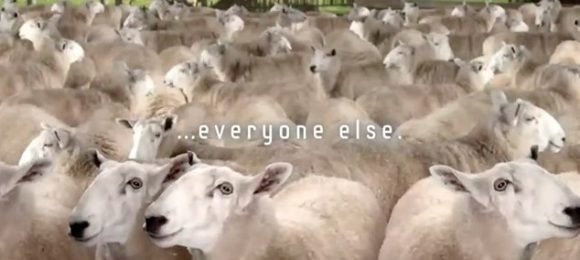 Samsung's oddly-anagrammed teaser site for the new Galaxy S III has ticked its way down to zero, revealing a video promo for the upcoming flagship that calls everyone else sheep. With the full launch of the Galaxy S III expected on May 3, Samsung's new video - which you can see after the cut – is more about stoking hype than giving us new information, though it seems the company couldn't resist another dig at rivals (not least those using iPhones).
"Truly smart technology becomes a natural part of life" the video reads, "where a galaxy fits perfectly into your hand. Your view of the world grows ever wider as you gain the power to explore it freely and swiftly."
"With technology that fits in this easily, you can now stand out from everyone else" the clip concludes, flashing up a photo of milling sheep. Samsung has referred to sheep before in its tongue-in-cheek adverts targeting iPhone queuers, suggesting that they should think outside of the Apple status-quo.
Reading between the lines, many of the elements we're expecting from the Galaxy S III launch seem to be hinted at. The "freely and swiftly" part presumably refers to the new processor, believed to be a 1.4GHz quadcore, while the "view of the world" aspect is likely a reference to Samsung's Super AMOLED Plus display technology.
We'll know for sure when we head to London on May 3 to see what the Korean company has in store for us.