Samsung Super Bowl ad skewers Apple with a stylus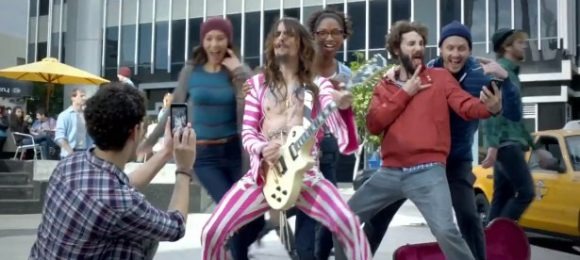 Samsung took its current brand of Apple slapping to the Super Bowl this weekend, calling in the stars – some better known than others – to show how the Galaxy Note can help iPhone-addicts find cellular freedom. The 90 second spot, which you can see after the cut, is Samsung's first Super Bowl ad but revives some of the Korean company's common themes: that Apple's brand of queuing, brainwashed automatons can rediscover life if only they grab the stylus or stroke the touchscreen of a Galaxy-series device.
Samsung first started its overt anti-Apple strategy with a Galaxy S II advert back in November, portraying iPhone queuers realizing that the new handset they were waiting for had been bested by an Android smartphone already available. The company followed up with a second spot, highlighting the aesthetic similarities between the iPhone 4 and the iPhone 4S.
For its Super Bowl ad, Samsung didn't depart too much from its existing script. Set to "I Believe in a Thing Called Love" by The Darkness, it features band lead Justin Hawkins in a candy-cane catsuit, Australian supermodel Miranda Kerr, football star Brian Urlacher and pro skateboarder Paul Rodriguez.
What's perhaps more interesting than the "celebrities" is the fact that Samsung actually used some of the 1080p Full HD video content shot by the Galaxy Note itself in with its pro-filmed footage. The whole thing was directed by Bobby Farrelly, best known for directing There's Something About Mary, Dumb and Dumber and Kingpin.
So, successful campaign or more of the same? Let us know in the poll below.
[polldaddy poll=5914422]