Samsung Galaxy S III on sale today amid stock pinch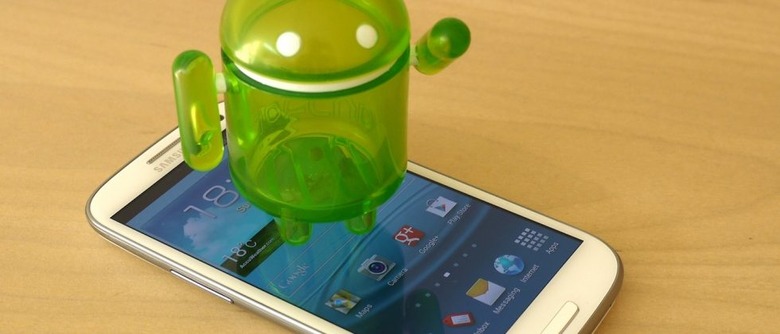 Samsung's Galaxy S III has officially gone on sale today, one of the fastest smartphones on the market and the Korean company's key push-back against Apple's iPhone, though stock shortages could cast a shadow over the high-profile launch. The smartphone is set to hit European shelves today, with Samsung and key partners also offering those who pre-ordered the Galaxy S III in the UK the opportunity to pick it up ahead of the general UK release tomorrow.
However, while Samsung has managed to officially reveal the Galaxy S III and bring it to market in under a month, that process hasn't been without headaches. Retailers and carriers confirmed this week that there would be stock shortages of particular models: the marble white, 16GB version will be first to shelves, but there could be anything from 2-4 weeks delay for the 32GB white model or either the 16GB or 32GB pebble blue versions.
Samsung Galaxy S III video review:
[vms 18a679e48b31c72c30de]
Samsung hasn't commented on the exact reasons behind the delay, though talk late last week suggested a manufacturing problem had forced the firm to junk pebble blue casings numbering in the hundreds of thousands. Meanwhile, a 64GB version is due for release later in the year.
Meanwhile, the Galaxy S III also brings with it the new Samsung Music Hub, with a premium subscription service that offers access to 19m streaming tracks along with a 100GB cloud store to upload your own music. Samsung plans to offer clients across multiple devices and platforms, including phones, tablets, smart TVs and even its internet-connected fridges.
Even with the shortages, the new Samsung is likely to be a very strong seller; both the company itself and several partners have confirmed that it's the most popular pre-order device they've seen. There's everything you might want to know about the Galaxy S III in our full review.
[polldaddy poll=6199666]